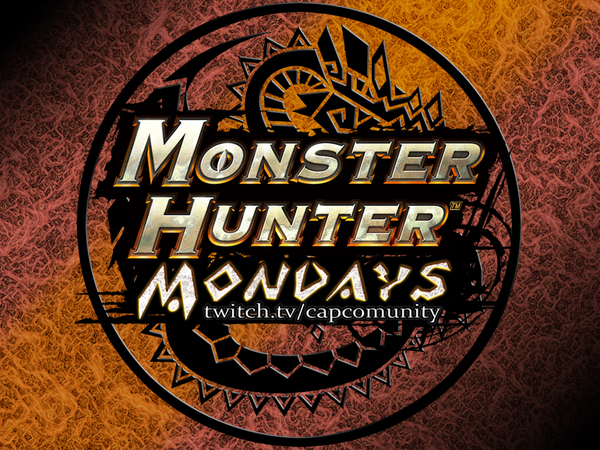 Another Monday is upon us, and that means another week of successful monster hunts is about to start.
Let's kick this off with our usual Monster Hunter Mondays live stream at 3pm PT over at twitch.tv/capcomunity and set up the mood for the rest of week. =)
If you have a Wii U and Monster Hunter 3 Ultimate , you can join us at Help D Lobby 10 . See you there!