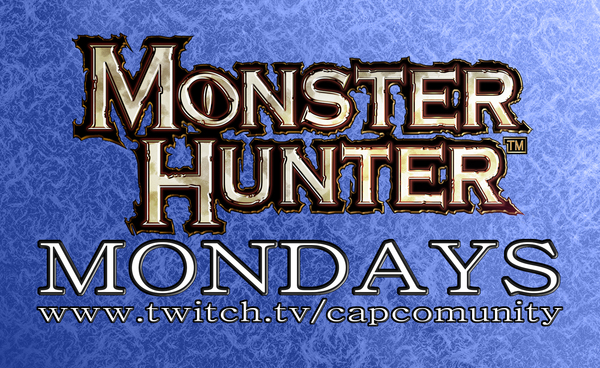 Hi everyone. You know why I actually like Mondays? Because it's when I get to stream Monster Hunter and play/chat with you guys. Seriously, it's always a ton of fun!
Which is why, I'm sorry to have to postpone this stream one more time. Last week, we were re-setting all of our streaming equipment, but this week I'm actually stuck with a project that is due today. =/
But don't worry, we'll be live tomorrow at the usual time and place so you can just pretend it's Monday again. Also please don't worry about this becoming a habit, or Tuesday becoming my new favorite day of the week… I promise you that won't happen!