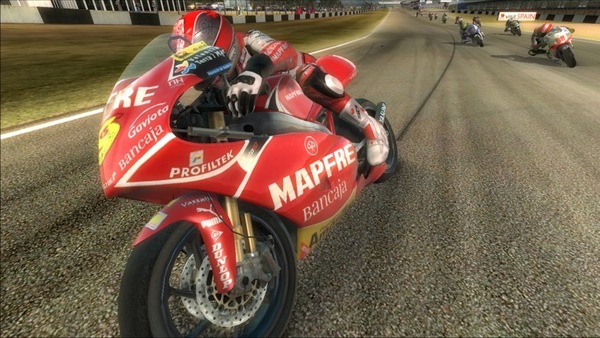 We're proud to announce that the MotoGP 09/10 demo will be released on Thursday for both Xbox Live and the PlayStation Network!
The demo will offer players a chance to compete in one of three great game modes – Championship mode, Time Trial and the all new Arcade mode where you win time extensions for executing skilful maneuvers. Put in a bad performance and your dreams of racing to victory will be over.
MotoGP 09/10 will be available at retail across North America starting March 16. Fans will be able to compete in the most up-to-date racing experience earlier than ever before with the 2010 season content available to download free of charge shortly after launch!