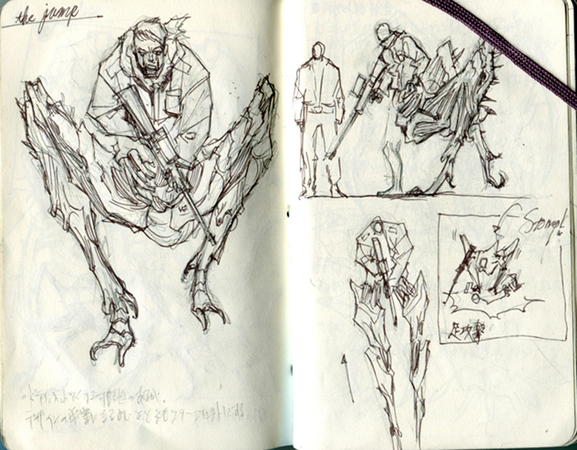 The "Pax Aeterna" event has just wrapped up – that means it's time for a brand new challenge on residentevil.net ! This time your goal is to clear Chapter 2 in Chris' campaign as quickly as possible. The best time logged by March 14 gets a whopping 100,000 RE points!

Hop on over and check out this event, plus the next few already lined up for the month of March.
Best of all, we now have an extensive collection of concept art available on the site, which you can unlock by spending those aforementioned RE points. Here's an example: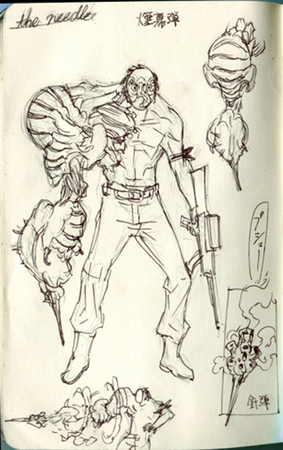 This smoke-shooting mutation was originally supposed to have only an arm mutate. I had to redo the design for the final version to make the head mutate instead.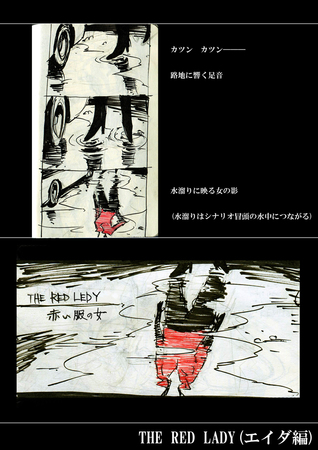 For me, Ada's cube gadget and submarine made me think of her theme as being water, so I wanted to have her reflection be a part of this design.
After a lot of revisions, though, the final version ended up being a Joro Spider spinning its web on a bowgun.

This "Art Director's Notebook," with comments and material straight from the archives, can be found by logging into residentevil.net (your Unity account works!) and going to My Collection – Unlockable Items – The Art Director's Notebook.