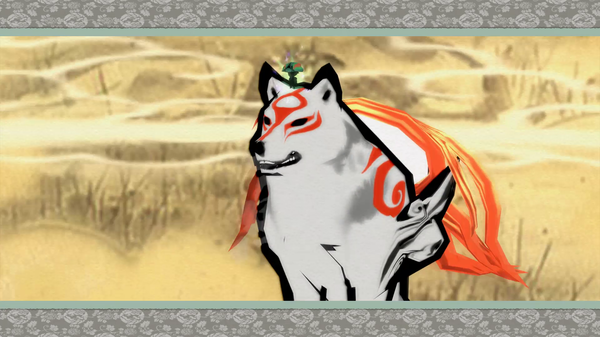 The holiday season is upon us, and what better gift to your love ones (that includes you, btw!) than an awe-inspiring adventure filled with charm and wonder? And did I mention you get to play as Amaterasu in the body of the legendary white wolf Shiranui (basically a big puppy)?
Alright, tell you me you don't want to just stop everything and pet a dog who saved the world after watching that trailer. Or better yet… step in the paws of said dog and reenact that heroic feat. I can't promise the dog petting, but you'll definitely get to relive Amaterasu's divine deeds of restoring life to the world in Okami HD !
This critically acclaimed adventure is now available on Steam (PC) , PlayStation 4 and Xbox One , with 4K support on PS4 Pro, Xbox One X and supported PC hardware. If you get the Steam version, you'll also get Amaterasu as a courier in Valve's Dota 2 for free (for a limited time) along with some Steam wallpapers to pretty up your profile.
Now go fetch yourself a copy of this fantastic game and enjoy this heart-warming journey over the holiday break!