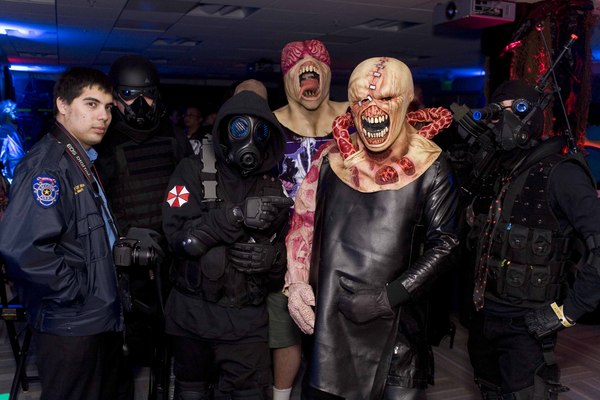 Earlier this week Capcom and GameSpot joined forces to bring you a live-streamed Operation Raccoon City tournament. As we are still unable to bend space and time to our will, everyone in the world was not able to attend an event located in San Francisco. However, we can at least share pictures from the party (which included a zombie vow renewal!) and link to GameSpot's archived video.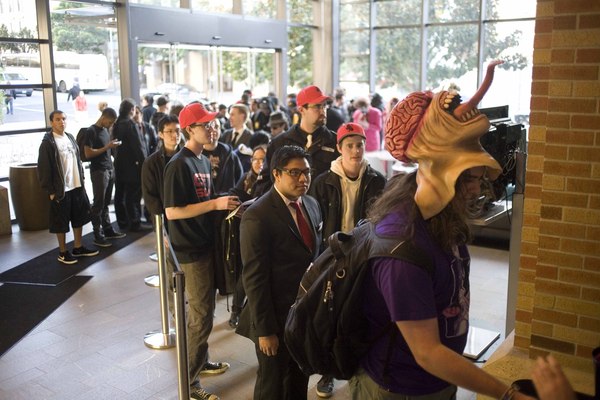 Fans lined up well in advance of the 4pm kickoff, but the first in the door had first crack at the tournament signup sheet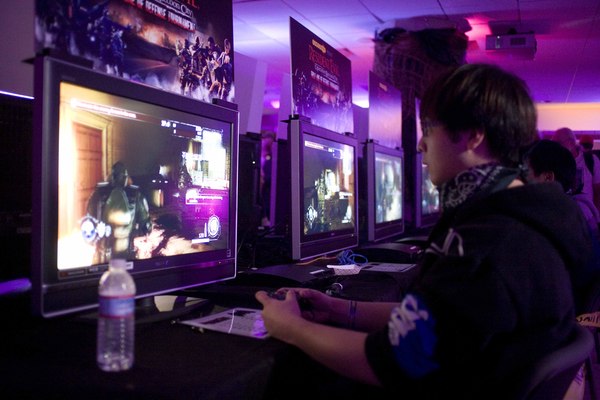 The tournament was single elimination across three game modes – Team Attack, Biohazard and Heroes Mode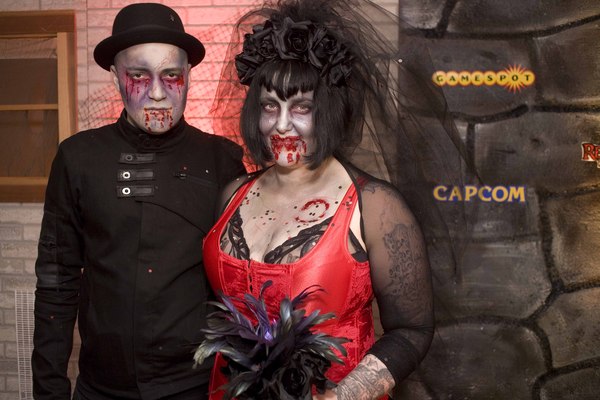 Later in the evening, these two wandering souls renewed their wedding vows. I'm serious!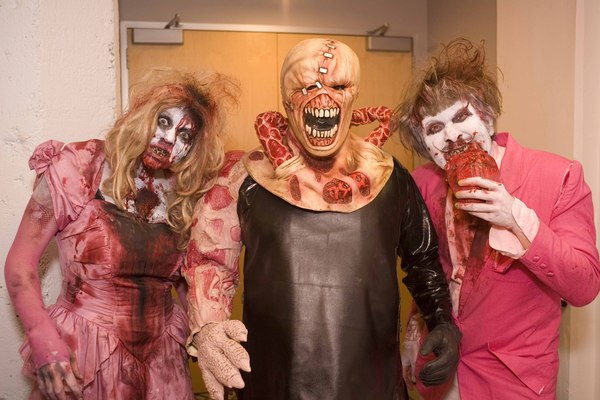 Scram, Nemesis – three's a crowd!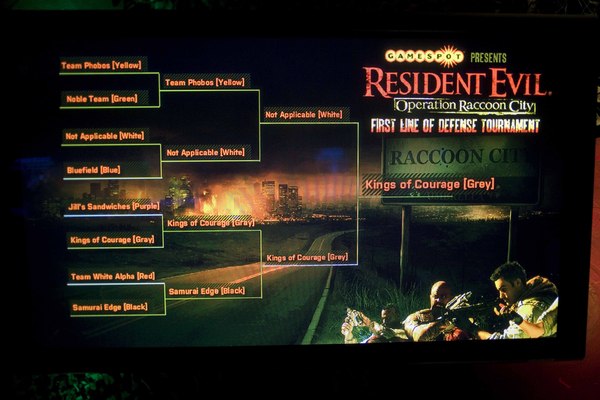 Kings of Courage won it all, with each member earning a copy of RE Revelations, a $100 Best Buy card and more
And then if you're interested in watching the entire event, GameSpot has archived the video right here . Thanks to everyone who came out, and be sure to check out Operation Raccoon City on March 20!