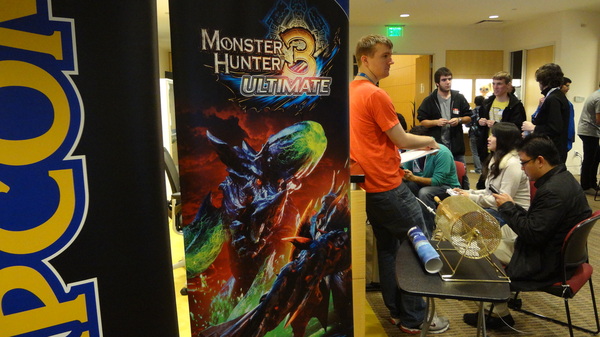 Last week, the Monster Hunter 3 Ultimate demo went live on the Nintendo eShop AND we hosted another awesome Monster Hunter gathering at our lobby (thanks to all who attended, of course!). It was, yet again, a great opportunity to meet up and connect with other local hunters and win some unique prizes ( like that MH3U signed by the producer ). Here are some pictures: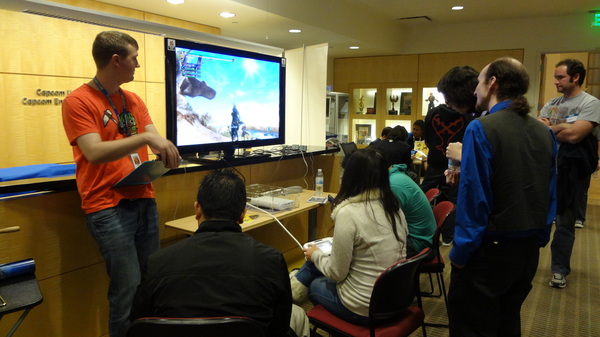 One of the highlights of the event was when a brave hunter decided to take on the hardest quest on the list (Steel Uragaan) taking only a Hammer, and no other piece of equipment – that means, no armor!
Unfortunately we don't have a picture (or video) of the moment, but let me tell ya: the spectating crowd were on the edge of their seats – and they didn't even have seats!!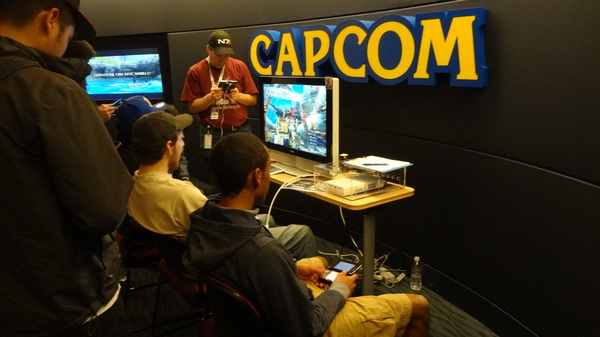 Unity member Ana and her hand-made Azure Rathalos hat also made appearance at the event. She did a really great job with that hat; it looks amazing!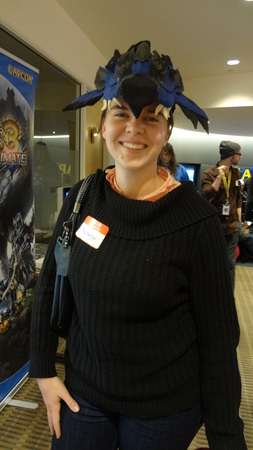 And to close the event, here's a great picture of all of us pretending to do the prance (guest cameo: Wyvern Egg):