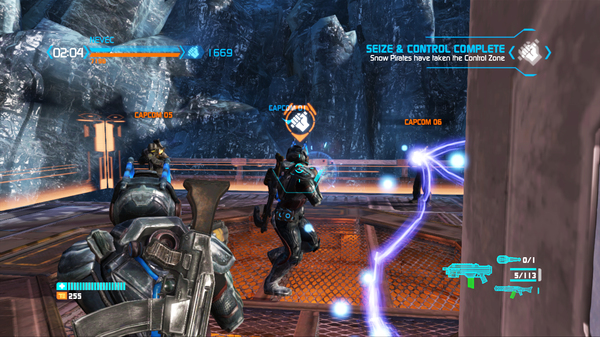 All right guys, Lost Planet 3 is out now, at least in North America, so let's go ahead and start breaking in that multiplayer. We'll start today with the PS3 version and then follow up after PAX–to which we're headed tomorrow–with the 360 version.
For the time being, sign on at 3:00pm PT today, add PSN ID "Capcom_Unity" as a friend, and see if you can get into a match with us. Don't forget to also tune into our Twitch channel , as we will be livestreaming this. I'm just starting out the multiplayer today, so don't expect me to be a high-leveled beast just because I work here!
Any rate, if you do get to play with us, PM me or comment in this blog post afterward with your PSN ID and I'll give you a special LP3 Unity badge! Badge design is pending, but let me know if you have a good one and I'll toss you some Unity Points for your troubles. Help me help you. And see you then!