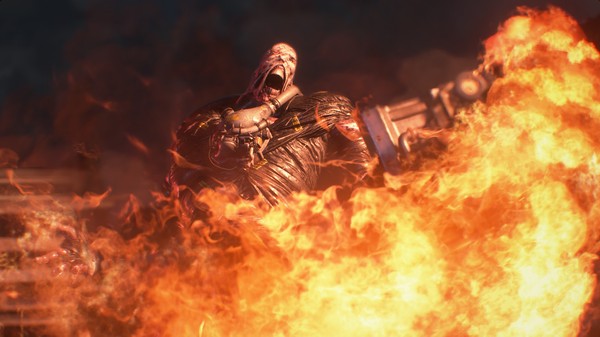 Just announced moments ago at PlayStation's State of Play, Resident Evil 3 is coming to PlayStation 4, Xbox One, and Steam on April 3 rd , 2020! Read on for more about this re-imagining of the survival horror classic, including info on a special Collector's Edition that fans won't want to miss out on.
Taking a trip back to Raccoon City won't be a walk in the park, of course. The city is in the throes of an outbreak, with the shuffling undead wandering the streets and the urban jungle becoming a tangle of overturned cars and crumbling buildings. Picturesque, isn't it? It's against this backdrop that Jill Valentine prepares to make her escape, though there's a bit of a twist in the timeline for those of you who aren't familiar with the original. If you played Resident Evil 2 earlier this year, you may know that Leon and Claire arrived in the city on September 29 th . Jill's story, however, starts a few days earlier. As an accomplished member of S.T.A.R.S. and a survivor of the incident in the Arklay Mountains (the site of the original Resident Evil), Jill has some experience with the horrors that await.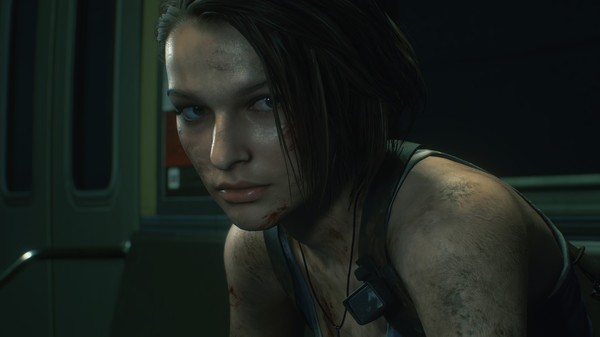 Just like the remake of Resident Evil 2 earlier this year, you're in for a new viewpoint as you explore Raccoon City, with an over the shoulder camera placing you right in the thick of the action as you navigate abandoned streets and iconic locations. Escaping the city won't be easy, though; the undead still roam the desolate landscape, and there's a much larger problem looming in the shadows.
If you thought Tyrant (aka "Mr. X") was terrifying, you're in for a whole new level of terror when Nemesis comes to town. Made with one purpose in mind, Nemesis will stop at nothing to eliminate every last member of the S.T.A.R.S. team … and that means eliminating Jill before she can escape. More intelligent and, perhaps, more vicious than Tyrant, Nemesis can arm itself with weapons, like the iconic rocket launcher, or simply crush whatever stands between it and its mission. As if that isn't enough, Jill will have to contend with the Umbrella Biohazard Countermeasure Service, or U.B.C.S., a private military force run by the very company that sparked the outbreak.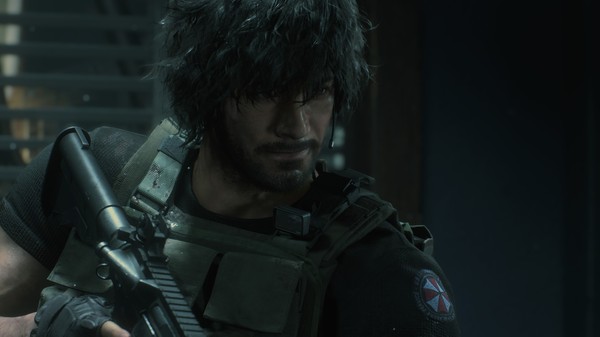 Despite seeming to be walled in from all sides, there are still some friendly faces scattered throughout the city. Carlos Oliveira , a member of U.B.C.S., is doing his best to assist any survivors he finds – and that includes Jill. Together, both Jill and Carlos will need to navigate a deadly cityscape if they hope to make it out alive. In true survival horror fashion, you'll need to watch your health, take careful stock of the ammo and items you use, and manage your inventory carefully if you want to make it out in one piece.
As with Resident Evil 7 biohazard, Resident Evil 2, and Devil May Cry 5, the RE Engine is being utilized to bring incredibly lifelike performances to the game. Actors, clothing, and even various items in the environment are captured using photogrammetry to bring the world of Resident Evil to life, right down to the last detail.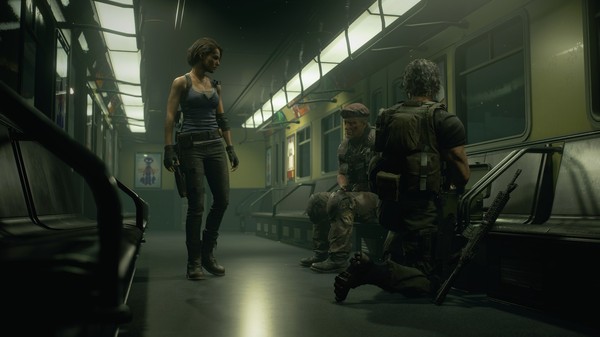 Included with Resident Evil 3 is the asymmetrical 4 vs. 1 co-op game, Resident Evil Resistance, which was initially unveiled earlier this year as Project Resistance. Set against the backdrop of the Resident Evil universe, you'll be able to assume the role of a Mastermind – one of several, including Annette Birkin from Resident Evil 2 – and carry out a series of deadly experiments on a group of unfortunate Survivors. Utilizing a deck of cards, you'll set traps, place various creatures like Cerberus (zombie dogs) and Lickers, and even assemble camera-mounted weapons to defeat the Survivors before they can escape. If you prefer to be more hands-on, you can take direct control of iconic enemies, including Tyrant and G Birkin from Resident Evil 2. Meanwhile, the team of four Survivors are racing against the clock. If time runs out, so does their chance to escape. As Survivors, you'll need to band together and make the most of your weapons and skills if you want to stand a chance of making it out alive.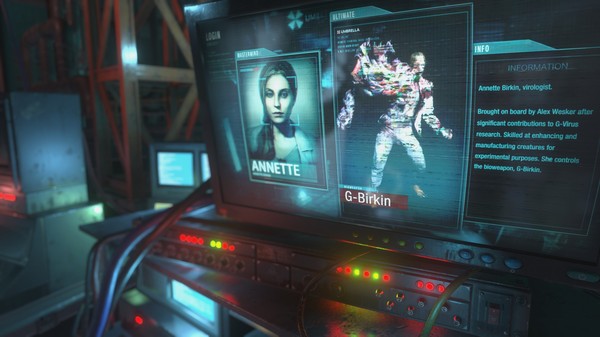 North American players will also be able to purchase a special Resident Evil 3 Collector's Edition, available exclusively at GameStop! This package contains a physical copy of Resident Evil 3, a high quality Jill Valentine figure (similar to the Leon figure from Resident Evil 2), a hardcover art book, a double-sided poster featuring a map of Raccoon City, and a digital Resident Evil 3 soundtrack.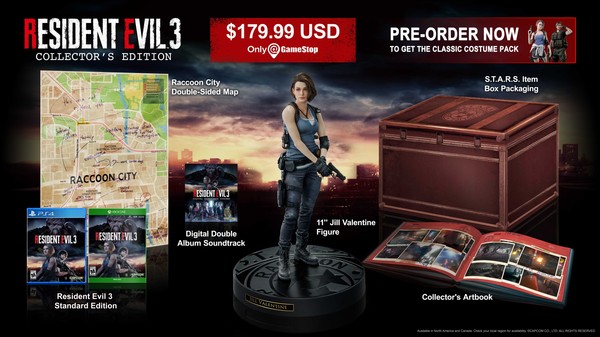 All standard and Collector's Edition pre-orders of Resident Evil 3 (at participating retailers) will also receive an exclusive Classic Costume Pack that features Jill Valentine's original outfit as well as Carlos Oliveira's original hairstyle – perfect if you want to get into that 90s vibe as you play.
Pre-order for:

PlayStation 4
Xbox One
Steam (Pre-orders available soon!)
We'll have even more to share in the coming weeks and months leading up to launch, so keep an eye on Resident Evil's Facebook , Twitter , Instagram , and YouTube channels! Resident Evil 3 will launch on PlayStation 4, Xbox One, and Steam on April 3rd, 2020.