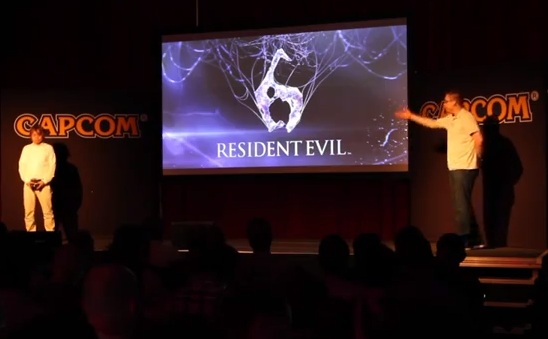 Contunuing our GamesCom event coverage (we posted the Remember Me bit yesterday), today we have the RE6 portion of our press conference. You may have already seen the RE.net trailer and the Jake/Sherry cabin gameplay, but one area you might have missed takes place just before all hell breaks loose, and shows a genuine moment between the two genetically enhanced heroes.
This exchange between Jake and Sherry is just one example of how their relationship works in the game. Sure they're essentially strangers, but both have tragic, even mysterious origins that make them unique. Here we see Sherry discussing her own history, and in a rather cool shoutout, she names Chris and Claire as personal inspiration.
It's not exactly spoiler-y, more of a "moment in time" segment that shows the game is all motorcycles and backflips. Game's out on Oct 2!