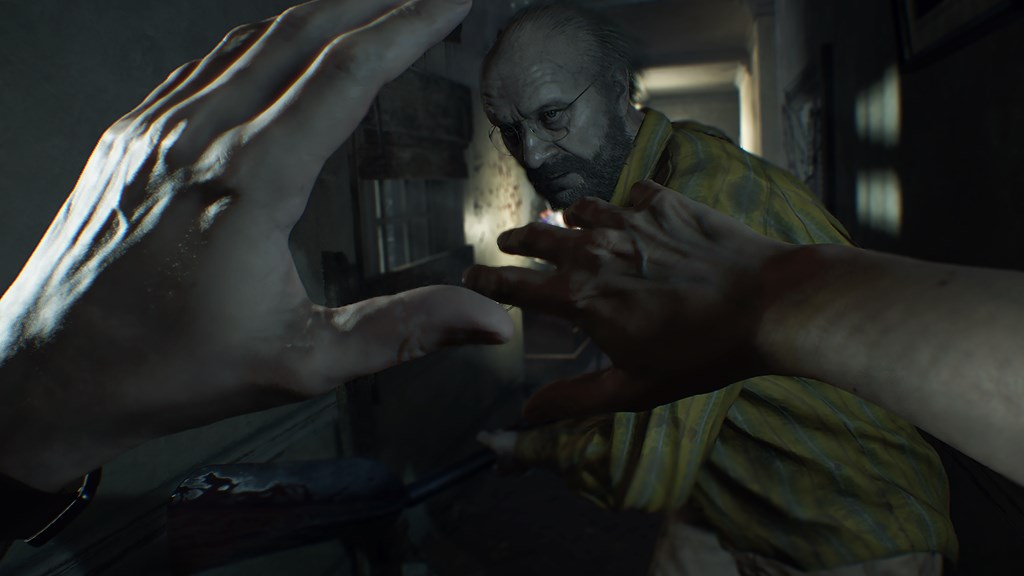 "Welcome to the family, son."
This simple greeting – coupled with a knock-out punch from the patriarch of the Baker family – was many people's first introduction to the world of Resident Evil 7 biohazard. With the survival horror masterpiece available now on Xbox Game Pass worldwide and PlayStation Now where available, it's the perfect time to take a trip to Dulvey, Louisiana to experience the events that take place before Resident Evil Village, the upcoming eighth main entry in the storied franchise coming to PlayStation 5, Xbox Series X, and PC in 2021.
View events through Ethan's eyes from start to finish as he survives a house of horrors in search of his wife who mysteriously disappeared several years earlier. Face off against the twisted Baker family as you seek a way out. Fight your way through grotesque creatures as you try to survive long enough to see daybreak once again. Experience the survival horror masterpiece that takes Resident Evil back to the basics that define survival horror.
If you've got Xbox Game Pass, it's easy to begin your journey to the Baker estate. All you have to do is navigate to the Game Pass app, then look for Resident Evil 7 biohazard on the list. That's it! It's way easier than escaping the Baker's mansion.
For those of you who have PlayStation Now, surprise! It's just as quick and painless – though your encounters with the Bakers will be anything but. Open the PlayStation Now app and find Resident Evil 7 biohazard, then start playing.
Good luck – you're gonna need it if you want to survive the Baker's house of horrors. If you see the Sewer Gators out there, tell them we're looking for them. The upcoming Resident Evil Village will also be featured at TGS 2020, so stay tuned to Resident Evil social channels for all the latest, too.