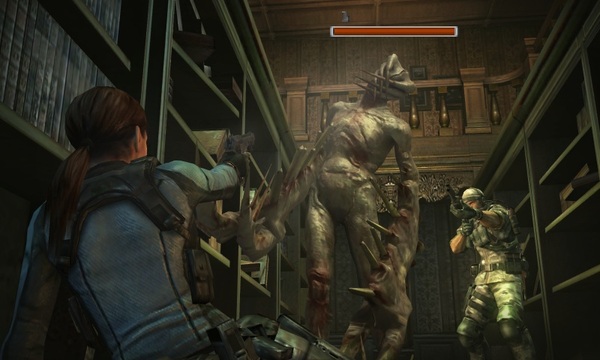 Time for some Resident Evil Revelations news. This upcoming 3DS title, due out February 7, 2012, will be a return to form for the Resident Evil series, emphasizing survival horror at an oppressive pace and starring series lifers Jill Valentine and Chris Redfield.
Additionally, the game will feature Raid Mode, which will allow players to compete in single player or two player co-op as Jill and Chris, fighting enemies to earn points that can be used to upgrade characters and weapons.
Some other cool tidbits about the game:
-Taking place between the events of Resident Evil 4 and Resident Evil 5, Revelations features a brand new storyline featuring series favorites Jill Valentine and Chris Redfield in addition to new BSAA members, the mysterious agent Raymond Vester and Head of the BSAA Clive R. O'Brian.
-The ability to alternate between first- and third-person views, and even move while aiming.
-For our multilingual fans, the game will provide localized voice-over in five different European languages.
-Four selectable control schemes, including support for the Nintendo 3DS Circle Pad Pro.
Raid Mode video and screens after the jump.