When you turn on Revs 2 today, you'll be prompted to sync accounts (or create accounts) for residentevil.net . Once you do, you can track all kinds of player data for both story and Raid Mode, plus use RE points to transfer items from the site into your game!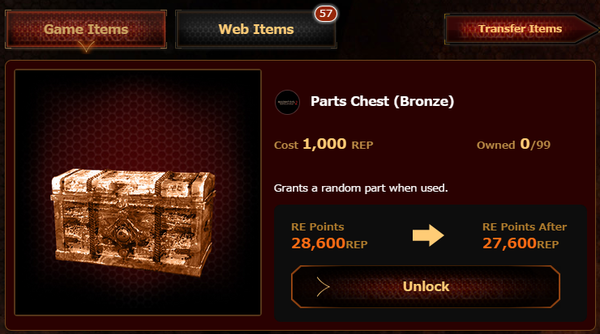 While online events won't begin until April, you can already log in and use some of your RE points to unlock and transfer Custom Parts!
If you're already a Capcom Unity member, you can use that account to log in and then synch up a Gamertag / PSN ID / Steam ID.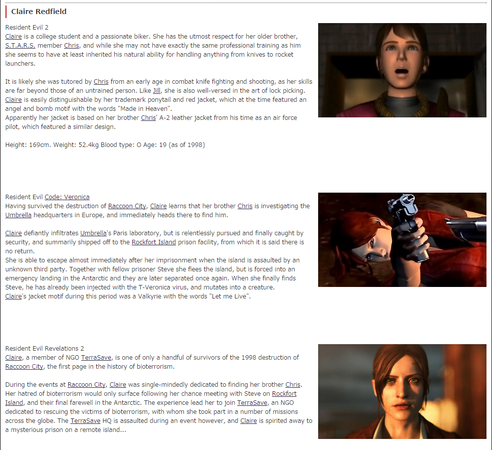 The RE Recollections site has also updated with additional Claire and Barry pages; click over for a detailed look at the series' chronology!
Events coming soon!