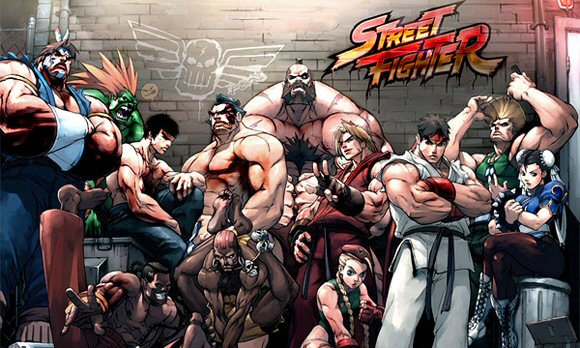 As you read this, HD Remix should be live on the PlayStation Network and somewhere in around 10-12 hours, I suspect it will prop on Xbox Live as well. The game has been a very long time coming and for that we're sorry.
We could have shipped it earlier but it wouldn't be the product you guys are going to enjoy tonight, tomorrow and hopefully for the next 14 years. There's never quite been a game like HD Remix, having been improved by so much community feedback and interaction, and I think it shows in the finished product.
There are a lot of people at Backbone, Capcom and Udon that put in a lot of time, effort and money to make sure it was as right as it could be and I'm really proud of the end result.
As far as Capcom's digital initiative, we believe SF HD Remix will be our most successful title yet, continuing to validate our strategy.
On the marketing side, between our ongoing web and community efforts here at Capcom-Unity, our event strategy with the Street Fighter Fight Clubs , our digital collector's editions and our partnerships with Zen , Microsoft and Sony have broken new ground as far as digital titles are concerned. And we're not done yet.
Looking around the Net, the market has digital Street Fighter fever in spite of being in the biggest retail season of the year with loads of huge titles vying for your attention. That's no small feat.
And while all of these people's efforts have helped build the momentum, if it weren't for you, the Street Fighter and Capcom community members, it wouldn't be possible. So thank you for all of the feedback, support and loyalty you've shown to our vision of HD Remix over the past 18 months or so.
We hope you enjoy it and continue to give us feedback.