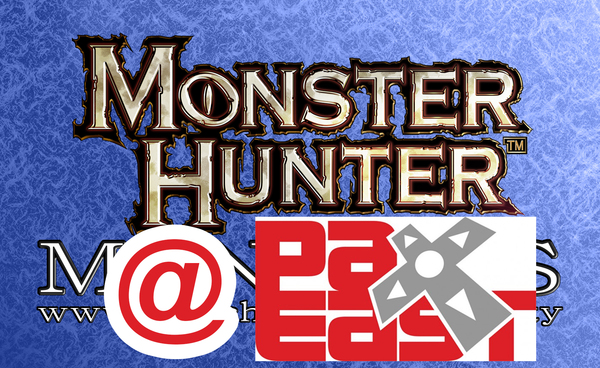 We're at PAX East!! And we're streaming a bunch of cool games, as you may already know … and Monster Hunter 3 Ultimate is one of them! So tune in to our Twitch channel at 3pm (Eastern time) on Saturday and Sunday for some G-rank quests!
I'll be taking on an Ivory Lagiacrus on Saturday and, not one, but TWO Brachydios on Sunday! I actually have not done theses quests before, (you know, trying to keep it real) so it should be an interesting stream. =P
And if you're coming to PAX East, make sure you stop by at the Capcom booth as well as our dedicated Monster Hunter booth ! It's got a really pretty setup and an authentic Monster Hunter feel. We'll have the demo set up for newcomers and powerstrips for you to bring your own 3DS and join us in some quests, exchange Guild Cards and have some fun! See you there!