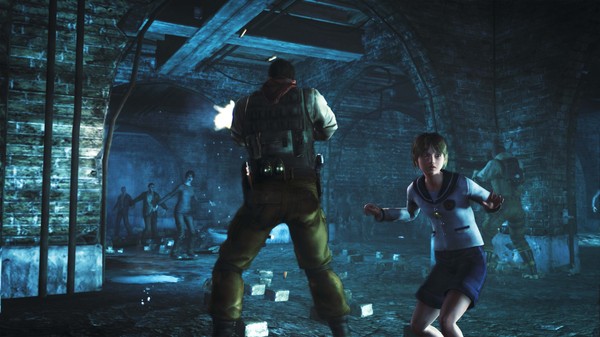 Heyo! We're about to kick off a quick Operation Raccoon City stream and invite you to watch along and, if you have a 360 copy of the game, jump into our co-op campaign and play with us. We're playing the Spec-Ops DLC "Echo Six Expansion Pack 1," so if you picked that up, come on in!
For a chance to win copies of the game and some lovely RE-branded shirts, hit up the Twitch TV chat and follow along there.
This stream also happens to coincide with the launch of Spec Ops "Echo Six Expansion Pack 2," available this week on 360 and PS3.
UPDATE – Stream over! You can watch the recorded version right here