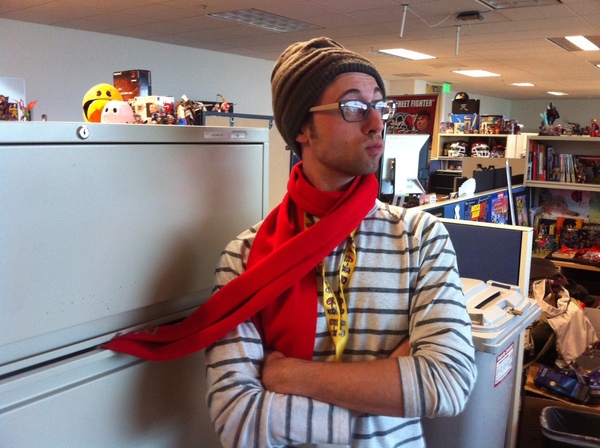 The time has come for Round 4 of our ongoing Strider Leaderboard Showdown! For this round, we will be doing another Beacon Run, this time on PlayStation 3.
How to Enter:
Step 1: Add our PSN ID "capcom_unity " as a Friend on PSN.
Step 2: Comment on this post below OR send me a private message on Unity giving your own PSN ID. This is how we know who to badge on Unity.
Step 3: Complete the Beacon Run Challenge "Street Rat" (Beacon Run #7). Do this before Thursday, April 10th at noon PT to qualify. Your completion time will show up on our Friend-filtered leaderboard.
The player with the fastest completion time will receive a rare and awesome Strider scarf, pictured above. All other entrants will receive the Strider Leaderboard Showdown badge!

If you have yet to unlock Beacon Run #7, it can be found (as a POW icon) in the Processing area. I recommend checking this incredibly handy map made by Steam user Sainiku .
Best of luck to all entrants!