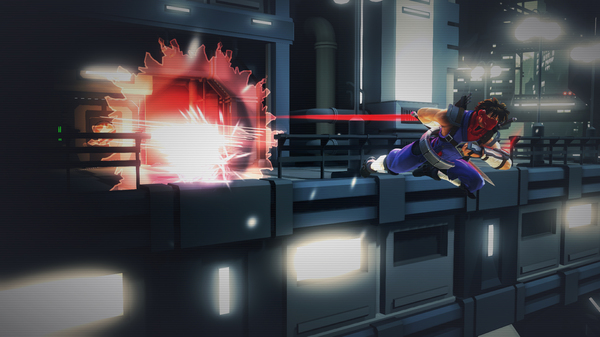 The soundtrack to 2014's frantic throwback title Strider , which as you may recall, included awesome remixes of classic Strider tunes , has just been named the number one best game soundtrack of 2014 by the game music aficionados over at Sumthing.com . Intense praise for the game's composer Michael John Mollo abounds in Sumthing's write-up:
Mollo's work on Strider is no sloppy collage of various diametric applications made to fit inside a grid. Mollo is poignantly, naturally textural, and sensitive to the meter of his scenes, and while he may scrutinize, he never once manufactures.
As it happens, the game is currently half price on Steam , so if you haven't already, you should probably pick it up, slam on some headphones, and blast off into ninja-space.
Thanks to Sumthing for the high accolades!