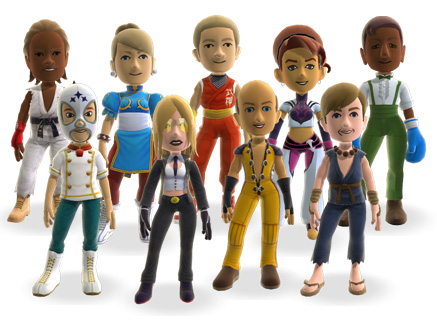 Now YOU can dress your Xbox Live avatar in the latest Super Street Fighter IV fashions! Costumes inspired by your favorite Super Street Fighter IV characters are now available for 320 MS points, with a selection for both male and female avatars. There are also SSFIV black shirts available for 80 MS points. You can purchase them from the dashboard OR by clicking here .
Which one will you be wearing?
Hit the jump to see all the costumes!