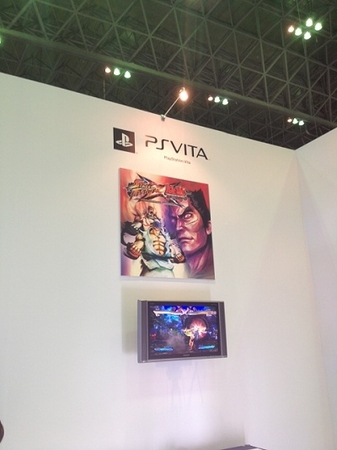 TGS is over, and here's what Street Fighter X Tekken producer, Ayano-san, has to say about it:
Hey there everyone, Tomoaki Ayano here.
Guess what!
The Tokyo Game Show is all wrapped up!
That's right: the Tokyo Game Show has come and gone. If you were able to come to the special SFXTK stage-event we held on September 23, I hope you enjoyed it! The event details are on last week's blog , but I wanted to give a special thanks to anyone who managed to stop by and check it out!
Above is our TGS SFXTK booth during set-up. Staff began prepping and building from a few days before show time –pictured is what you would call 'the calm before the storm'!
We're always on pins and needles before TGS Public Days.
Getting down to business, right around the start of TGS we were also busy updating the SFXTK homepage. My pick for this latest update is the SFXTK Cinematic Movie! We've combined the three cinematic trailers released before and added special end credits to make a full movie for you to enjoy!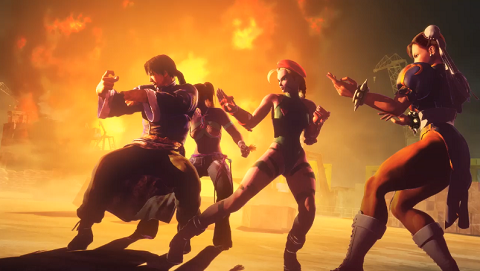 To go along with this release, we're kicking off a special event called: "Find Blanka and Kuma!"
The movie itself clocks in at over 30-minutes, but hidden throughout are Blanka and Kuma figurines.
Now for the fun: we want to see just how many of these hidden figurines you can find!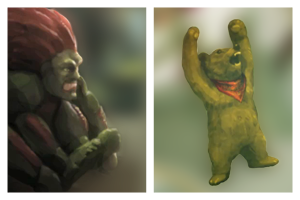 * We've blurred the backgrounds here to keep things fair 🙂
FYI: I had to watch the movie over-and-over to finally get them all -which is why I can now recite the whole thing, by heart!
Some of them are easy to spot, while others will have you doubting your eyesight once you finally uncover them –it might be a good idea to stock up on eye drops!
We'll be awarding a special title of "Creator Of All" by lottery to 100 entrants from around the world who can tell us the correct number of Blanka and Kuma figurines. This is a special, ultra-rare title exclusive to this promotion, so don't miss your chance to grab it!
* We'll announce the timing of the award on the homepage at a later date.
Check out details on the promotion and how to enter here!
My next bit of news is a long time coming: I'm happy to announce that SFXTK for the iPhone is out and available for download!
This had been announced earlier in the summer, so many apologies for the long wait!
What, with the PS3, Xbox360, PS Vita and now iPhone versions of SFXTK, is there any other fighting game you can find on so many platforms?
If you've got an iPhone, take it out for a spin and let me know what you think!
OK, well that's about it for this week!
Next week I should have even more about TGS for you, so stay tuned!