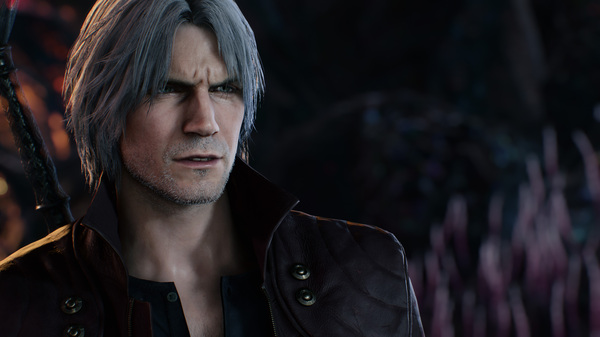 Dante, the legendary demon hunter we all can't help but love, and poster-child of the Devil May Cry series, is back with more sass and style than ever before. And we have a brand new Devil May Cry 5 trailer to show it! Check it out: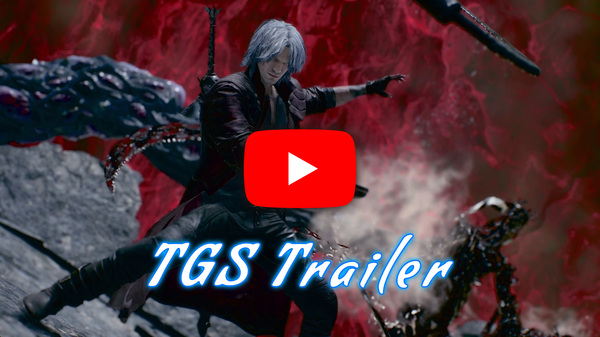 Oh boy! That was quite the intense trailer, with lots of info to extract. I'm gonna leave that fun work to you—I've watched it about a dozen times and am still noticing new details—but for now, here is some crazy, stylish info for you all.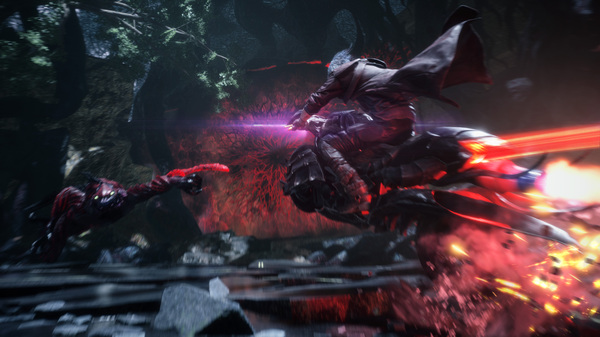 First up, can we pause for a second to appreciate how rad Dante's new motorcycle weapon "Cavaliere" is? When it was first teased back in the Gamescom trailer (video link), all we saw was it being split into two devastating demon-shredding weapons… but turns out you can actually mount the bike mid-battle and use it for attacks, too? Crazy!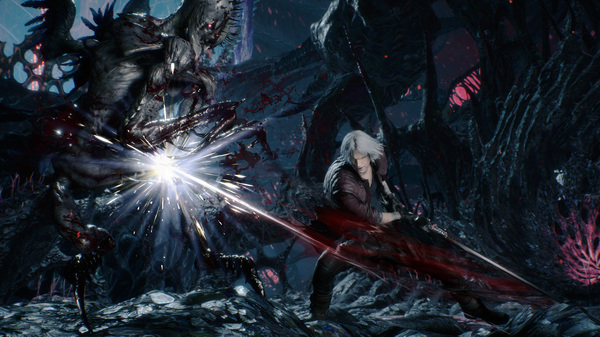 Aside from this insane addition to Dante's arsenal, we're also happy to confirm some classic returning weapons and weapon archetypes with new twists. Of course, you can always count on Rebellion and Ebony & Ivory to finish any job, but in this trailer you can also get a glimpse of the shotgun "Coyote-A" and a combo of gauntlets and greaves "Balrog", which actually feature two distinct stances—Blow Mode and Kick Mode—with unique moves and stylish potential.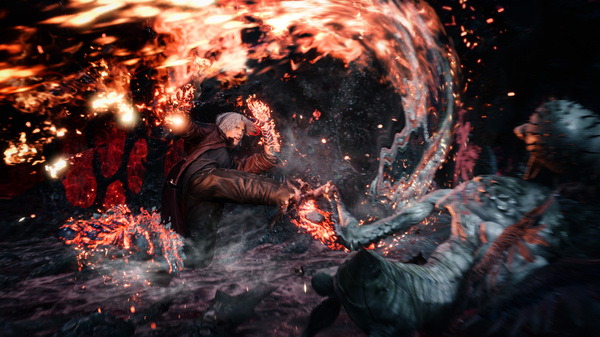 And to top it all off with some new info not shown in this trailer, here are two screenshots of Dante wielding the all too familiar "Sparda":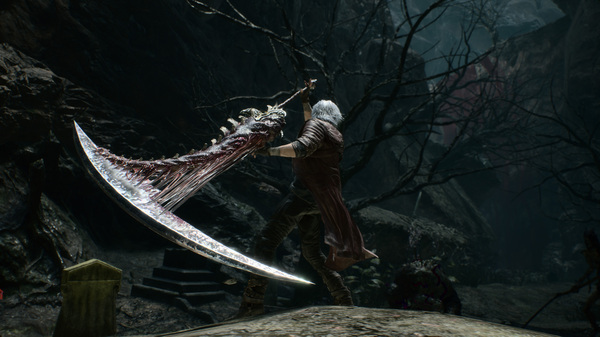 As we know, Dante is not the only one up to demon hunting; Devil May Cry 5 features three playable characters, and we're ready to reveal our third protagonist: the mysterious V.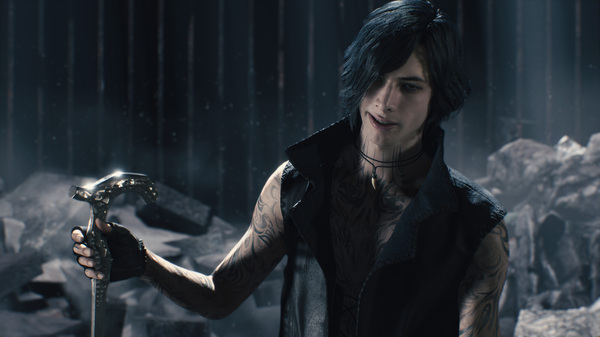 We'll have more details on this peculiar demon hunter soon, but for now, let's see what shiny new demon hunting tools Nero's bringing to the table!
Tomboy and Rawhide were the new Devil Breakers shown today, and you can actually learn more details about them from our PAX West 2018 panel (video link). However, there's one new Devil Breaker that deserves special attention today. Apparently Nico got a little inspired by a classic gaming hero and crafted this beauty: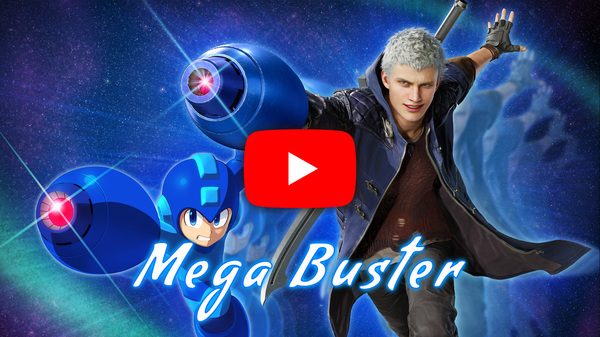 That's right: in Devil May Cry 5, Nero gets equipped with Mega Buster!
This special Devil Breaker comes as part of the newly revealed Devil May Cry 5 Deluxe Edition. Here's a graphic that breaks down what you can expect from this package: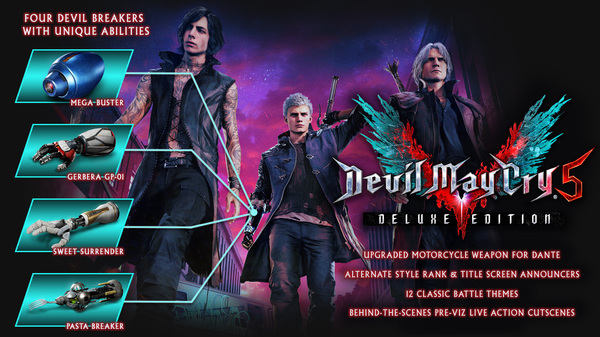 And on top that, if you pre-order any version of the game, you get alternate EX colors for the new and returning heroines you will meet in the story of DMC5, Trish, Lady, and Nico, as well as for playable characters Nero and Dante!

Devil May Cry 5 will launch on Xbox One, PS4 and PC on March 8 th , 2019. For the latest DMC5 news and the most stylish clips, be sure to follow our social media channels on Twitter , Facebook and Instagram .