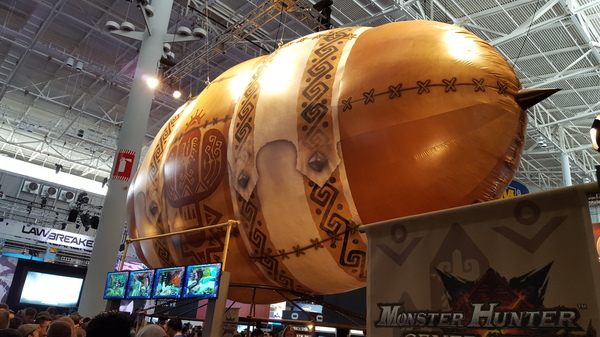 What a weekend! From April 22-24, Boston was home to PAX East 2016, where tens of thousands of fans of all kinds of games – including video games, board games, and more – gathered together to celebrate all things gaming. On behalf of all of Capcom, we want to offer a huge thanks to all of our wonderful fans who made it out to Boston, said hello, and just generally came to show support and see all the cool stuff we had on display. We hope you all had fun with the demos, and grabbed some cool swag and merchandise from the Capcom Store, which sold out of most of their products! Even if you weren't able to make it, thank you for your continued support – it's why we do what we do at Capcom. And for those that missed it, here's a quick peek at what we had going on at the show.
PAX East was the first-ever US event debuting the demo for Monster Hunter Generations! By the end of it everyone's voice felt like a Tigrex's, but it was worth it to see all the happy hunters. In MH Generations, you'll be visiting towns both past and present, and traveling between them via an airship – and what better way to celebrate than with an airship of our own? MH Generations demos were playable on the deck of the massive balloon airship, which stood out on the show floor and made a handy point of reference for navigating the walkways – you always knew where the monsters were, no paintballs or tracking required.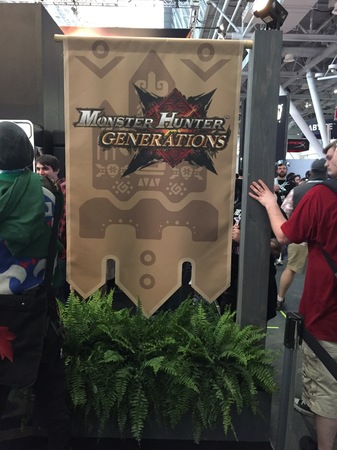 As for the demo itself, both veteran and fledgling hunters gathered together to hunt down the Great Maccao, a new bouncy and evasive bird wyvern, and the Nargacuga, a shadowy stalker wyvern returning from past games. The biggest draw, however, was the Glavenus, a monster so large that the Nargacuga could hide in its shadow! This massive brute wyvern is one of the new Fated Four monsters that threaten the villages you'll visit in the game.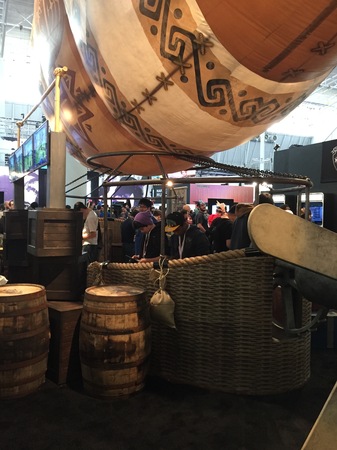 Of course, we could always count on hunters helping each other out. Teamwork is key in Monster Hunter, and veteran hunters were always showing new players the ropes, communicating, and working together in a great show of what the MH community is all about.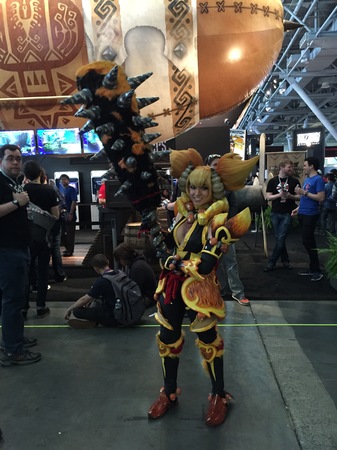 We also had a number of fans and cosplayers stop by to say hello, including a Furious Rajang huntress (who was really quite nice and not furious at all).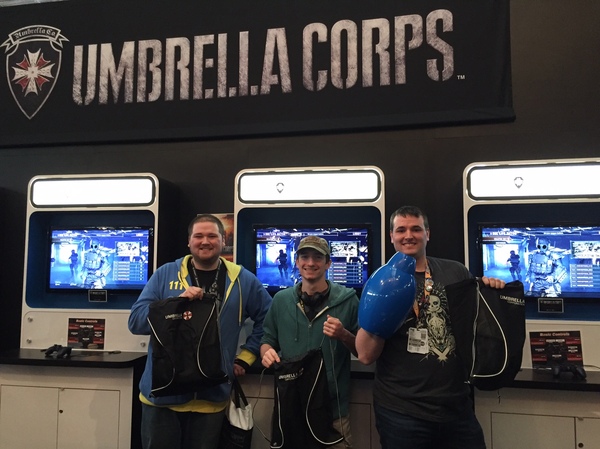 Over on the Umbrella Corps side, things were a bit more competitive. We ran a number of tournaments, with some great prizes going to the winners! Lots of players found that if they couldn't take each other out, they could still break one another's Zombie Jammer, the back-mounted device that keeps the hordes of zombies from detecting them. And if your Jammer breaks, well… it means you need to watch your back not just for the enemy team, but also zombies looking for a snack! There's nothing quite like the threat of the undead to keep players on their toes. Nearly every match came down to the wire, and close communication among teammates, as well as sticking together and avoiding going "lone wolf," was often the key to victory in some of the more tense matches.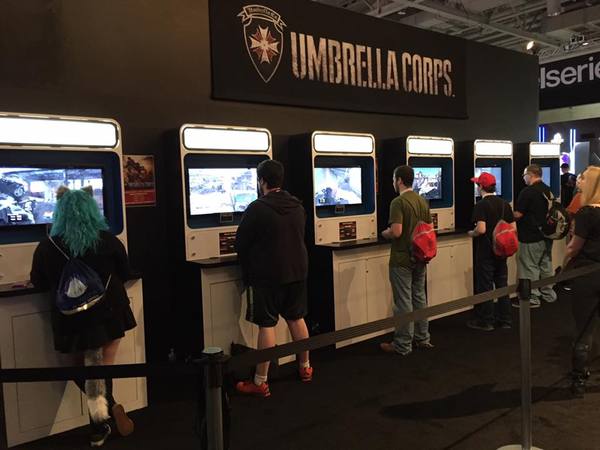 Street Fighter V also made a splash at the event – at the Capcom booth, we had plenty of setups complemented by the show floor to replicate that noisy arcade feel of the 90s, while the PAX Arena showcased the game with an invitational tournament. SFV was also on display at various booths to show off the latest in fight sticks and PC hardware!
That about wraps it up for PAX East 2016 – Capcom will be at more events throughout the year, so hopefully we'll catch you at one of 'em! And again – thank you for your continued support!