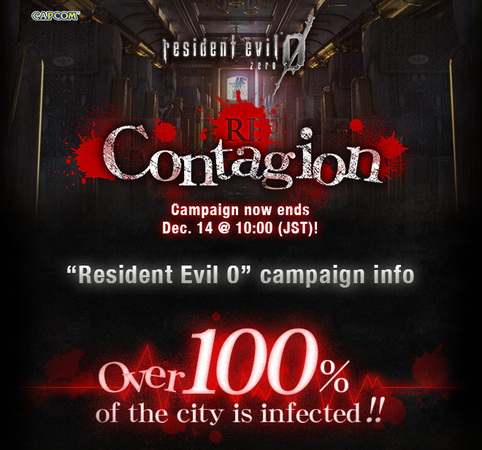 You guys have been hard at work infecting Raccoon city! Now that we have reached 100% infection rate, every participant can now download a Resident Evil 0 Special Medley soundtrack! If you haven't had a chance to help infect the city yet, but still want to download the exclusive rewards and have a chance to win some awesome physical prizes, don't worry, you can continue to infect the city until December 13 at 5pm(PST), so head over to the ReContagion Campaign website now!
We have also announced the digital pre-order of Resident Evil 0 where you can get the cheerleader costume for Rebecca from RE: Deadly Silence and Billy's crossover costume from the Commando sequel Mercs on PS4 , PS3 , Xbox One , and Steam !
You will be able to play the remastered version of Resident Evil 0 digitally on PS4, PS3, Xbox One, Xbox 360, and PC on January 19, 2016.