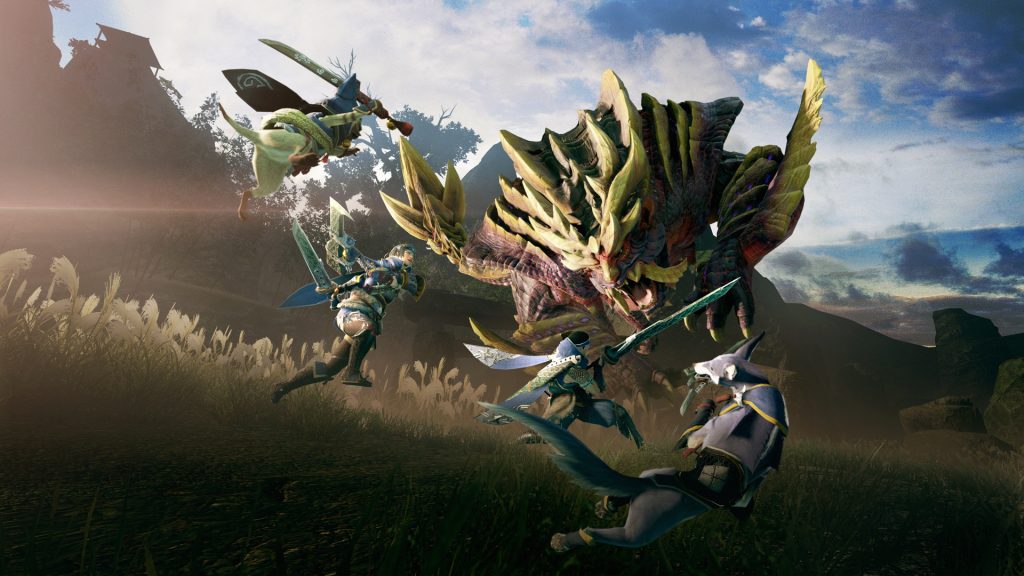 Today, at the Nintendo Direct Mini: Partner Showcase September 2020, we had the honor of partnering up with Nintendo to announce two brand new Monster Hunter games coming to Nintendo Switch: Monster Hunter Rise coming March 26, 2021 and Monster Hunter Stories 2: Wings of Ruin coming Summer 2021. Both of these games take place within the world of Monster Hunter and set out to offer you fresh gameplay and story experiences. Keep on reading to learn more.
Before we dive a bit deeper into what makes these games special, have you watched their trailers yet? You should; they're pretty awesome!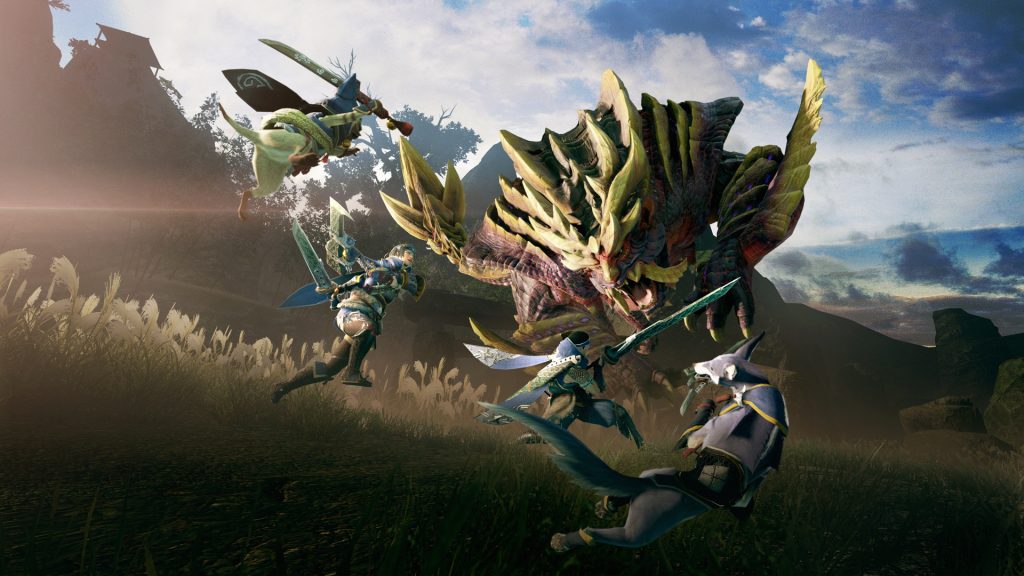 Alright, now let's talk Monster Hunter Rise.
Story and Setting
Monster Hunter Rise will put you in the shoes of a resident of the colorful Kamura Village, a serene hub that attracts visitors with its unique culture and technology. The surrounding areas (which, by the way, will be open maps without loading screens between zones) are home to a variety of exceptional monsters too. Naturally, these creatures match the themes of their habitats and will present new challenges to all hunters. Today, we revealed a few denizens of the Shrine Ruins: the menacing flagship monster Magnamalo, the graceful Aknosom, the heavy hitter Tetranadon and the Izuchi pack leader Great Izuchi. But rest assured, Monster Hunter Rise will feature a plethora of new and returning monsters. Your quest in Monster Hunter Rise starts with the discovery of evidence pointing to the impending return of a cataclysmic event known as the "Rampage." Sharpen your hunting skills and upgrade your weapons to take this threat head on and save Kamura Village!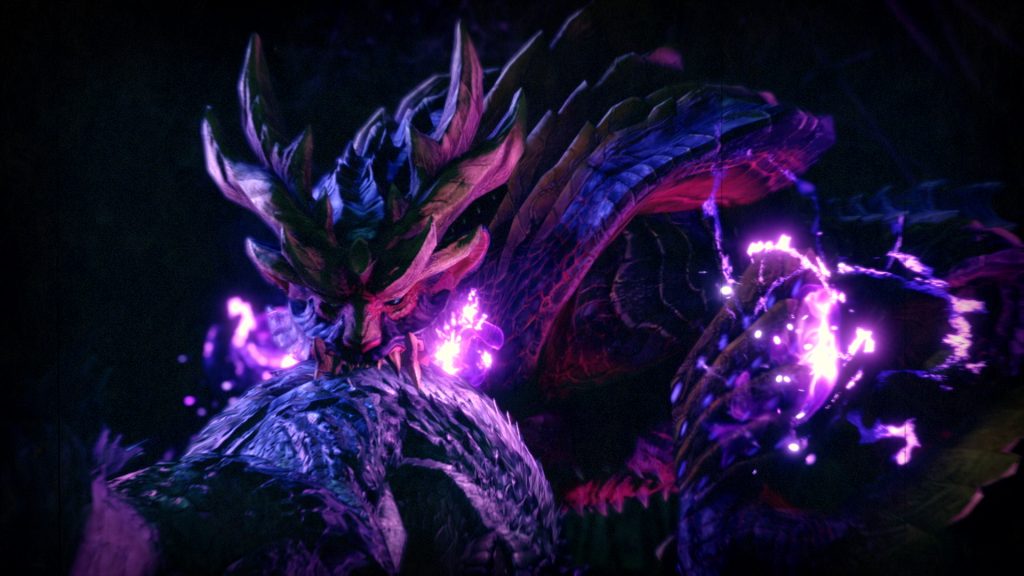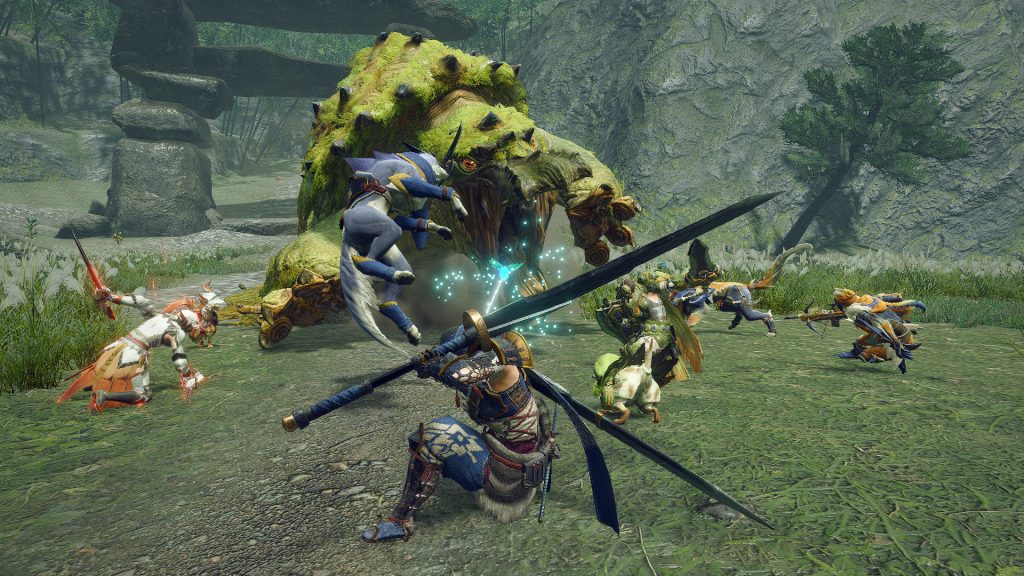 Dynamic Gameplay
With every Monster Hunter game, our team sets out to improve the gameplay systems and offer fresh takes on the hunting experience. This time, the focus is on dialing up the pacing of the hunt with more options for mobility.
Wirebug – this new addition to your hunting toolkit is a trusty form of Endemic Life that inhabits the areas neighboring Kamura Village. At virtually any moment, you can send your Wirebug a short distance away from you and zip straight to it or swing from it to quickly dash around, become airborne, wall-run up cliffs or to get out of harm's way. And in some cases, you can even weave it into some weapon attacks!
Palamute – we're all wagging our tails in excitement to welcome a brand new companion to the world of Monster Hunter… the Canyne Palamute! This trusty new pal will be joining the current hunting party formation (Hunter & Palico), bringing its own set of combat abilities and rounding out the team with an extra boost to mobility. Yep, you can ride your Palamute into battle, traversing the open areas faster than ever before!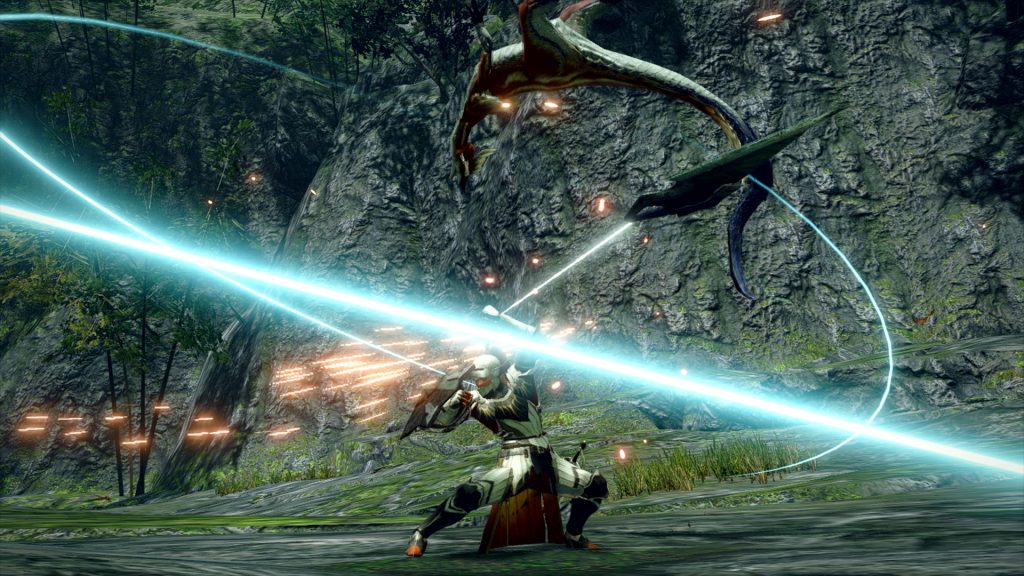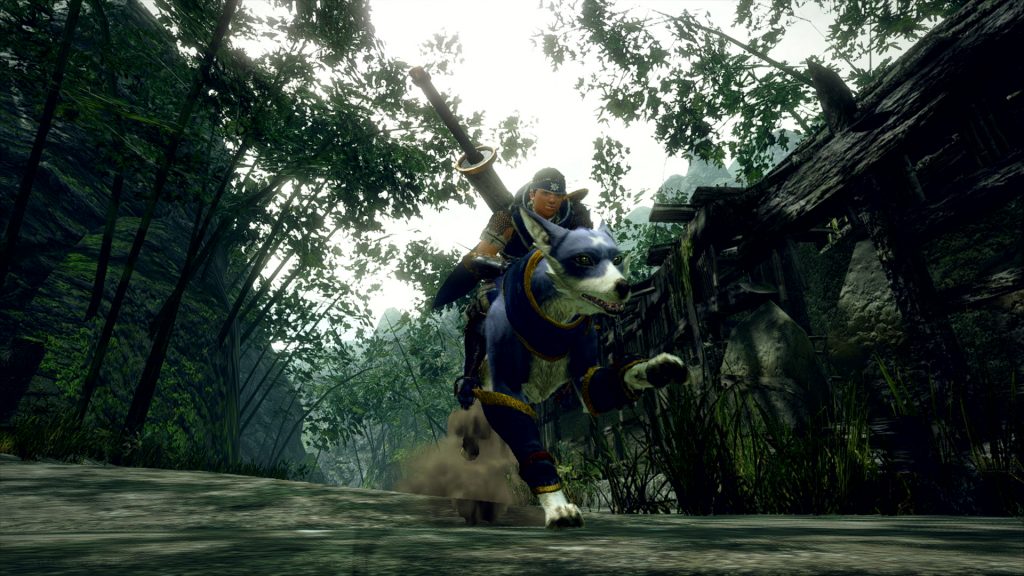 The Monster Hunter Rise release date has been set for March 26, 2021, but you can already secure your copy starting today. Head over to the official website to find out more, including details on our pre-order bonuses, in addition Deluxe Edition and Collector's Edition. We can't wait to share more info on this game, so stay tuned!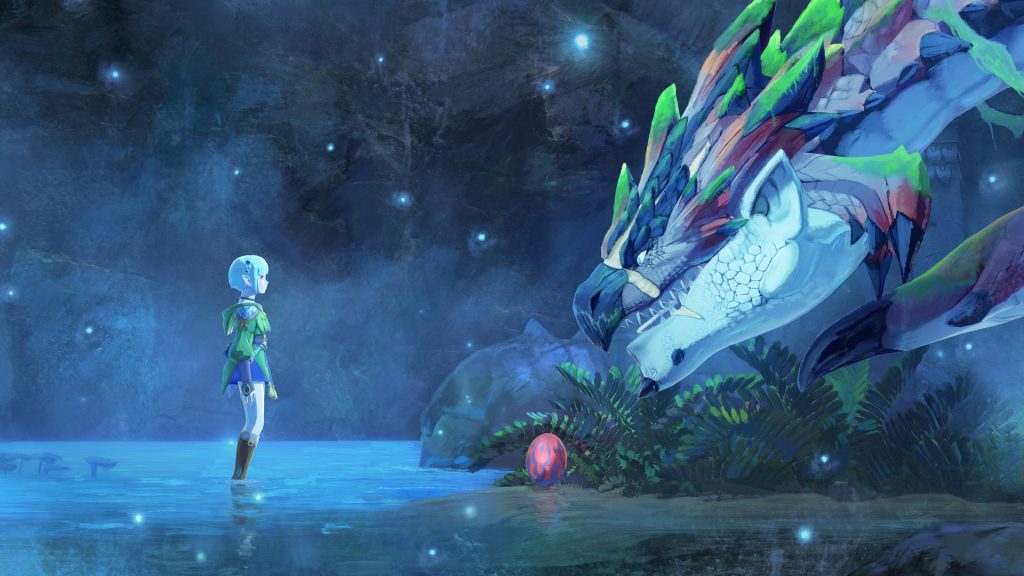 Monster Hunter Stories 2: Wings of Ruin
Monster Hunter Stories fans, rejoice! This is the sequel you've been waiting for. Once more, you'll be able to play as a Rider, with the ability to form special bonds with monsters, raising and training them to battle alongside you. Wings of Ruin will take you on an unforgettable adventure centered around a mysterious phenomenon causing Rathalos to migrate unexpectedly… and that's all we can say for now.
We're still a bit far from release, so if you haven't played the first game, now is a great chance to pick up Monster Hunter Stories (available on Nintendo 3DS, Android and iOS), and catch up on its charming world and story.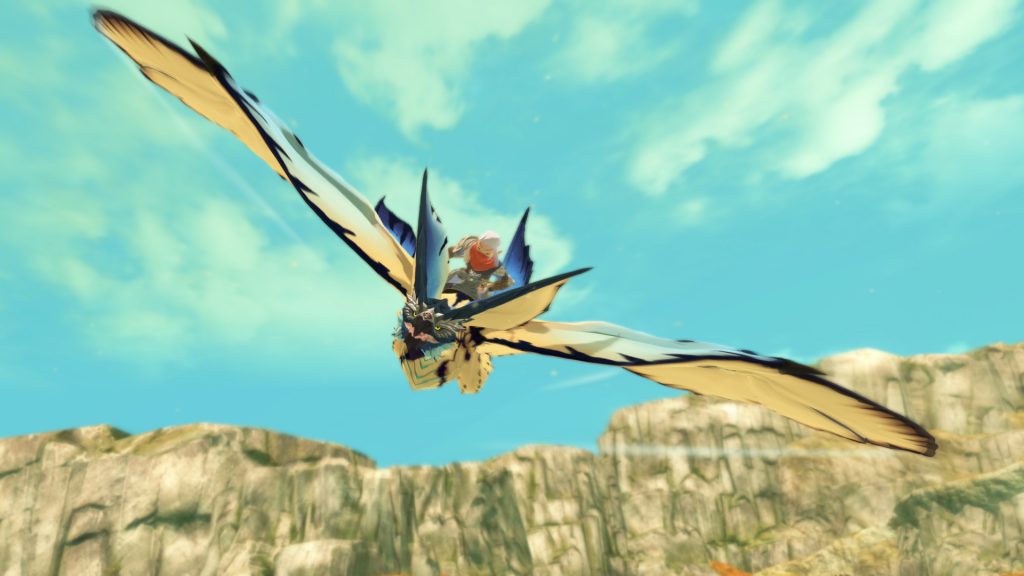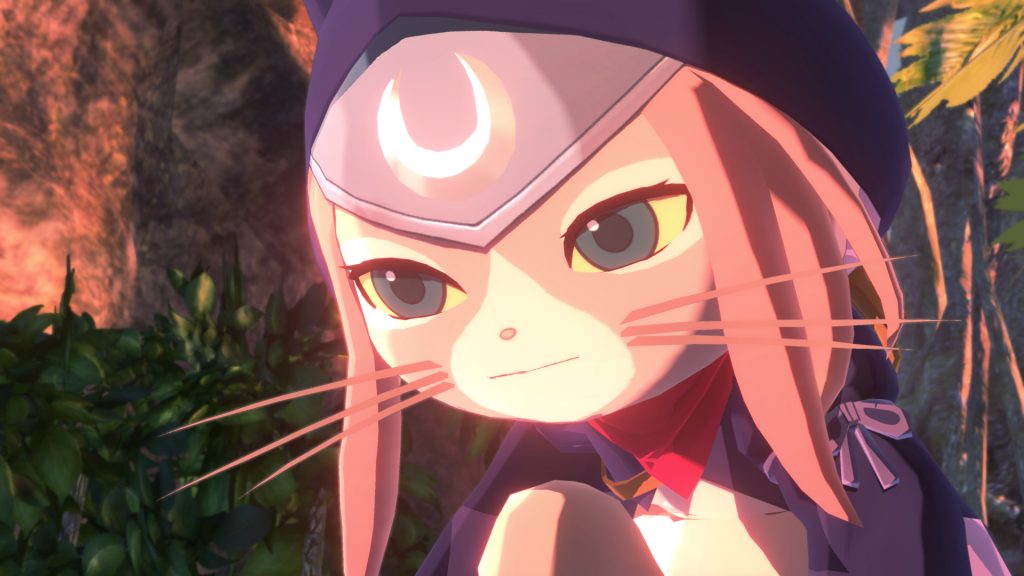 That's about all the news we have for today. If you're itching to see more Monster Hunter Rise and Monster Hunter Stories 2: Wings of Ruin, check out Monster Hunter Direct – 9.17.2020 for some additional insight on these games from Monster Hunter series producer Ryozo Tsujimoto and Monster Hunter Rise director Yasunori Ichinose:
Monster Hunter Rise launches on Nintendo Switch on March 26, 2021 and Monster Hunter Stories 2: Wings of Ruin for Nintendo Switch is set for a Summer 2021 release window. Remember to follow the Monster Hunter channels on Twitter, Facebook, Instagram, and the Capcom Discord Server to stay up to date on the latest news.