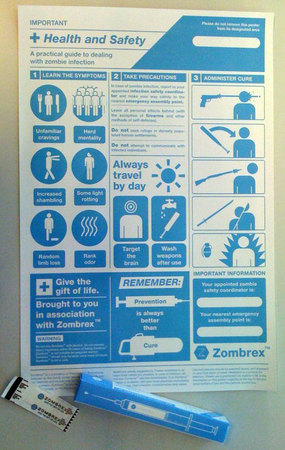 The Unity Auctions and Raffles have been updated with some awesome prizes. We have a couple sets of the Zombrex promos to win from GDC. They include a Zombie Health and Safety poster, Auto Injector pen, and band-aides.
We've also put up a poster for Final Fight, featuring the art and coloring from the winner of our recently held contest.
And finally we've also put a few Monster Hunter Tri demos in the raffles for those of you who haven't had a chance to get one yet. Remember that the demos will only work in North American Wiis.
If you're new to auctions and raffles, don't worry, it's really easy. You get Unity Points for free by being a member here, you can then spend those points on the auctions page and if you win we ship the swag to you, for free!
Being a fan on Unity = Unity Points = Free Swag!