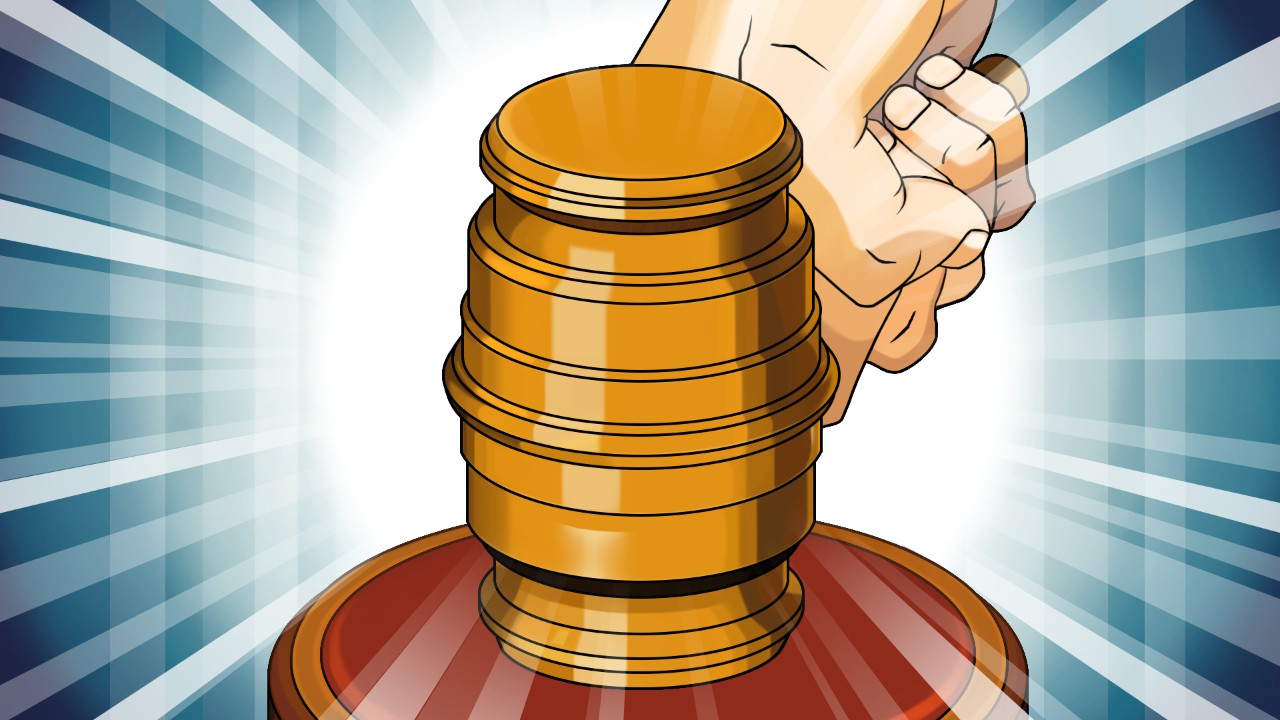 Looking for the winners of our recent Ace Attorney competition? If so, you've come to the Wright place! The Wright Anything Competition spanned artwork, cosplay, and videos, and the community delivered; with well over one hundred entries, it was truly a challenge to narrow things down to six selections. Read on for our collection of winners, and a special message from Shu Takumi!
A team of panelists from the Capcom USA offices got together as our judge's panel, and aside from picking our winners, there were a few entries that really stood out to us as well that we'll be highlighting as honorable mentions. Without further ado, here are our prize winners for each category:
ARTWORK
Grand Prize: @ BIueWitch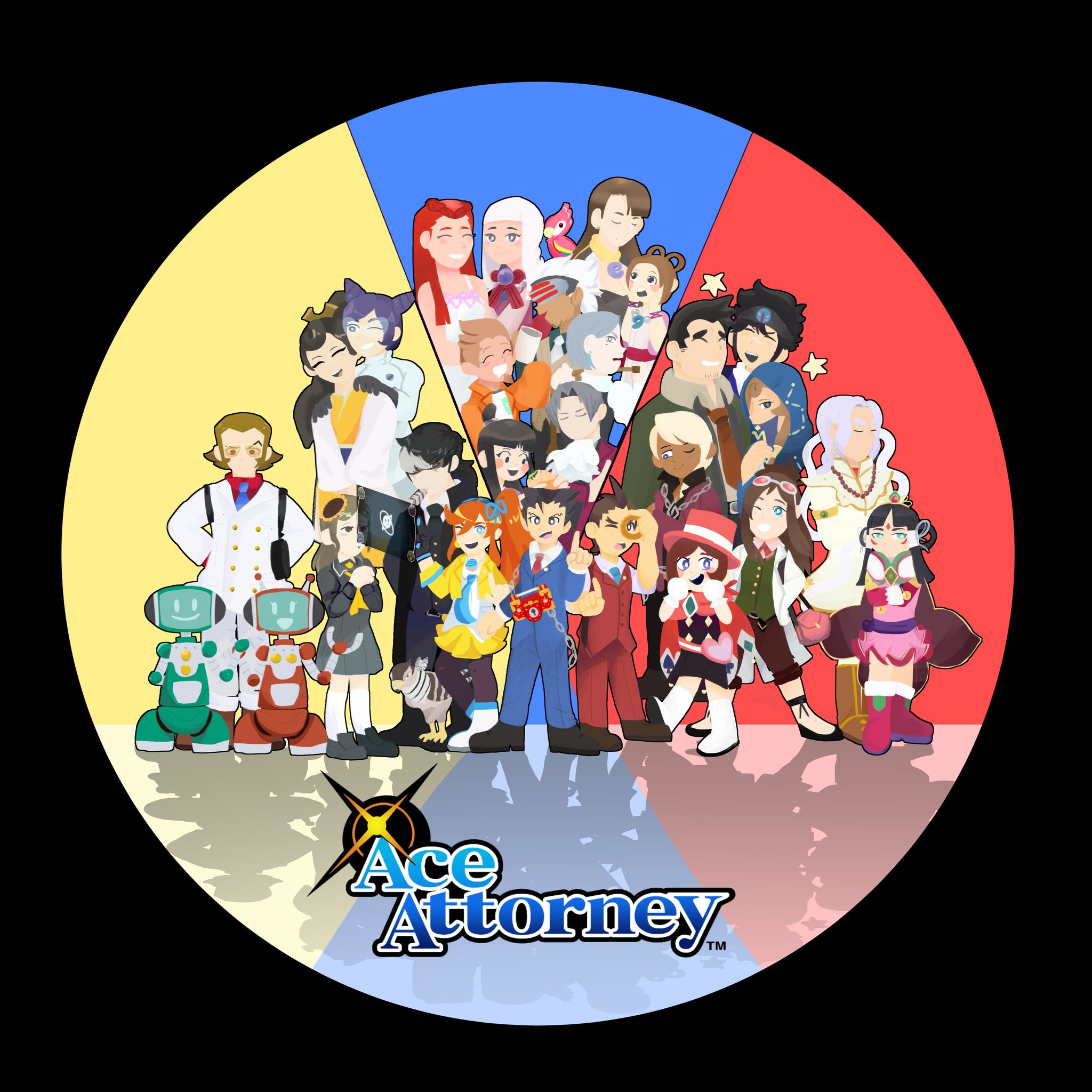 We loved this piece for how well it represents the franchise as a whole, tying together each lawyer of the Wright Law Offic—er, Wright Anything Agency with the characters that help define their individual journeys. The eccentric personality of each character shines through, with small nods to the games like Apollo looking through his bracelet, Athena's Mood Matrix, and Pearl star struck by Mystic Mia.
Runner-up Prize: @ sherrasama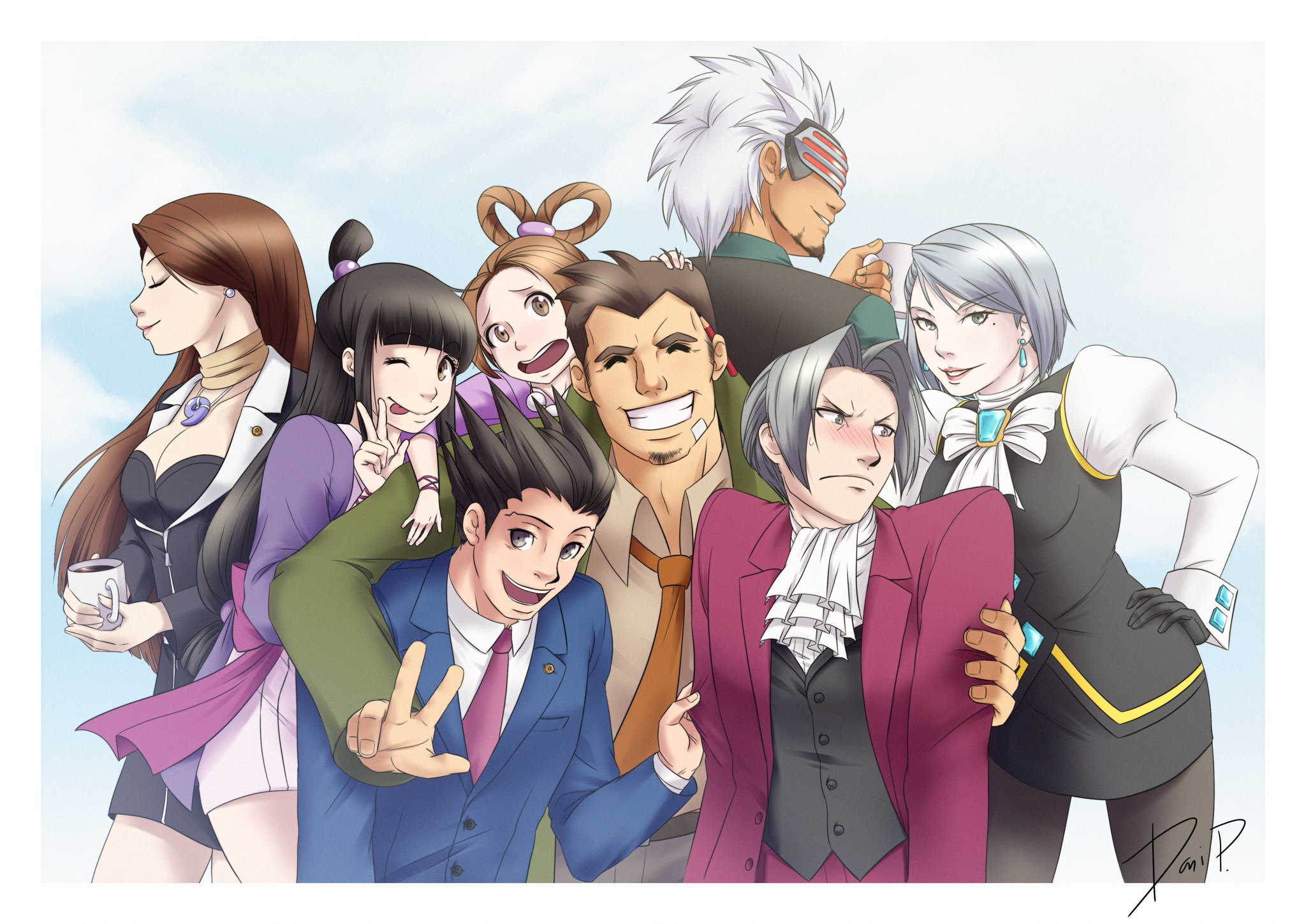 This art stood out to us for how well it communicates the characters and their relation to each other in the original three games that marked the rise of Phoenix. You could mistake it for an ending screen from one of the games! The expressions really pop, too – this might be the happiest we've seen Gumshoe… ever! You can just imagine Phoenix hanging this up in his office and taking a trip down memory road each time he looks at it.
COSPLAY
Grand Prize: @ tweetaleet9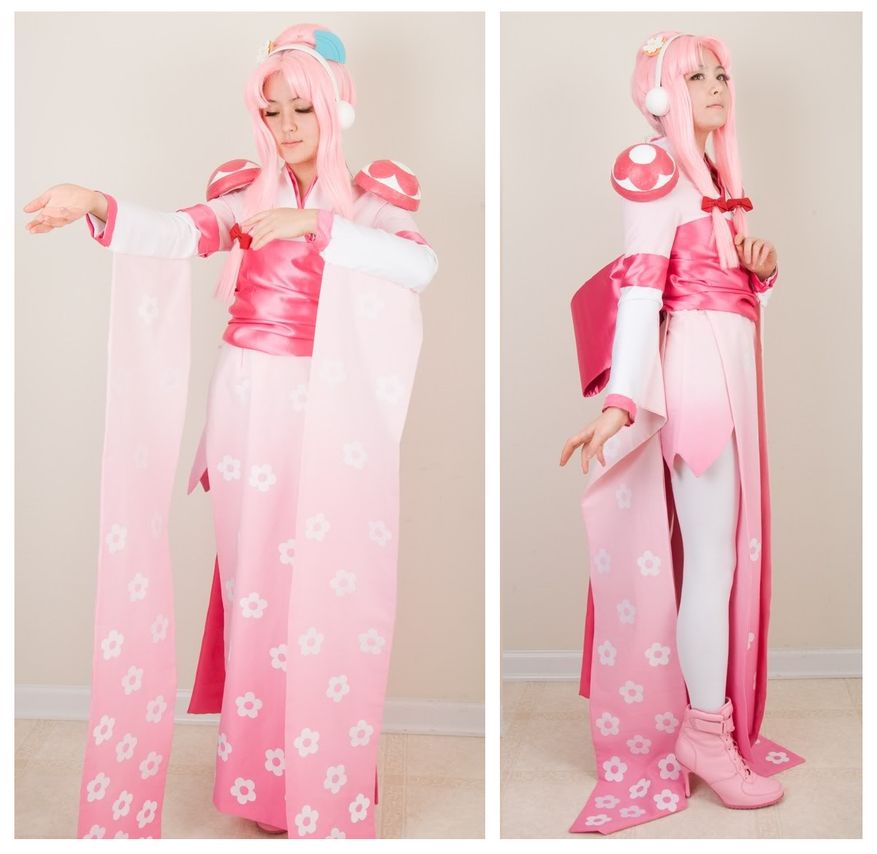 This wonderful rendition of the Prink Princess really stood out to our judge's panel! Sal Manella would be proud of this dazzling character coming to life. You can clearly see the inspiration that Maya's appearance brought to the overall design, and the careful details in the cherry blossom print make the entire costume feel very grounded and true-to-life while still capturing the essence of the Warrior of Little Olde Tokyo.
Runner-up Prize: @ Mellonbreadyum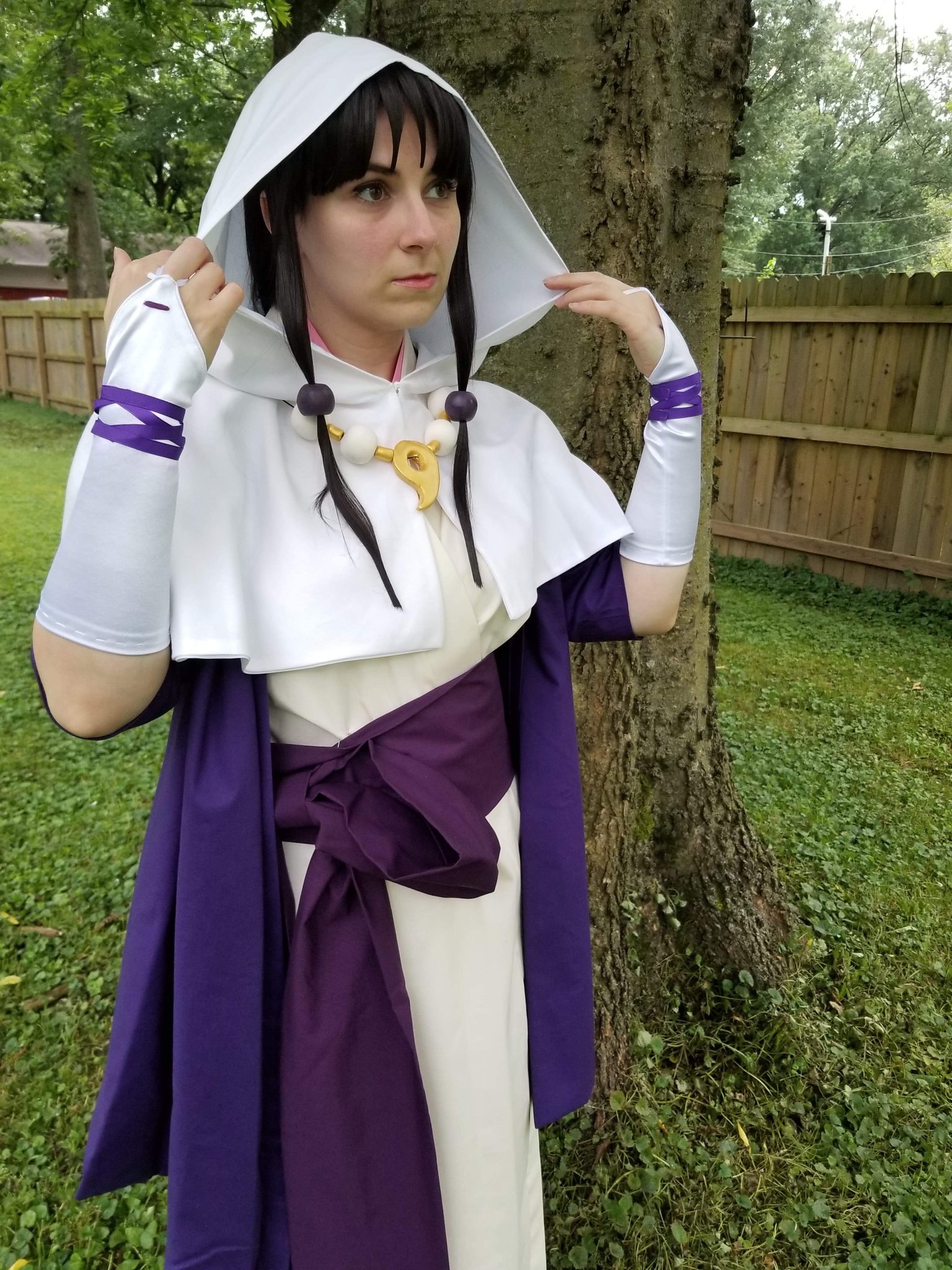 Spirit of Justice marks the return of an older, wiser, and just a tiny bit more serious Maya. We really enjoyed how this cosplay accurately captures Maya's appearance in SoJ , with lots of care taken to re-create her outfit down to some of the smallest details on her gloves, and even the parting of her hair.  You can really see her asking if you, too, have begun to walk the path of the Holy Mother… or maybe she's just asking you to pick up a burger.
VIDEO
Grand Prize: @ Dandynote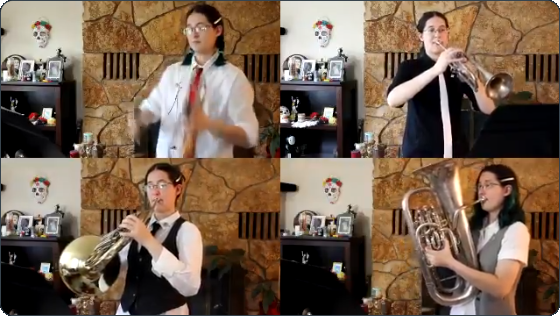 We were blown away by this one-person band, even more so that the artist combines multiple themes from Phoenix Wright: Ace Attorney games into a single one-minute medley. Learning and playing multiple instruments is no simple task, and both the arrangement and the music were top-notch. This took some serious skills!
Runner-up Prize: @ AndrulunXY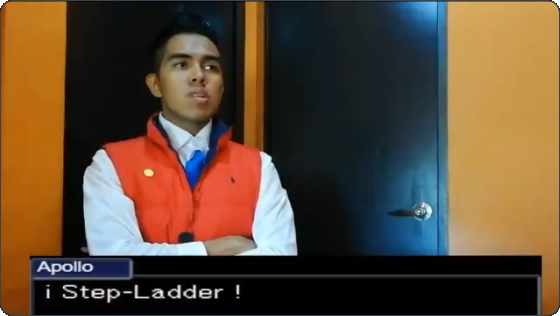 This one-person skit nails what makes the Ace Attorney games fun, and even includes some Apollo and Judge cosplay to bring you into the courtroom. You get the entire roller coaster ride of an AA case in the span of one minute, complete with the Judge's typical frustrations, Apollo's typical reactions, and more. An endearing video that we enjoyed for how sincere and light-hearted it is.
HONORABLE MENTIONS
We have a few honorable mentions we'd like to present to the audience as well, in no particular order:
@ KaZzu07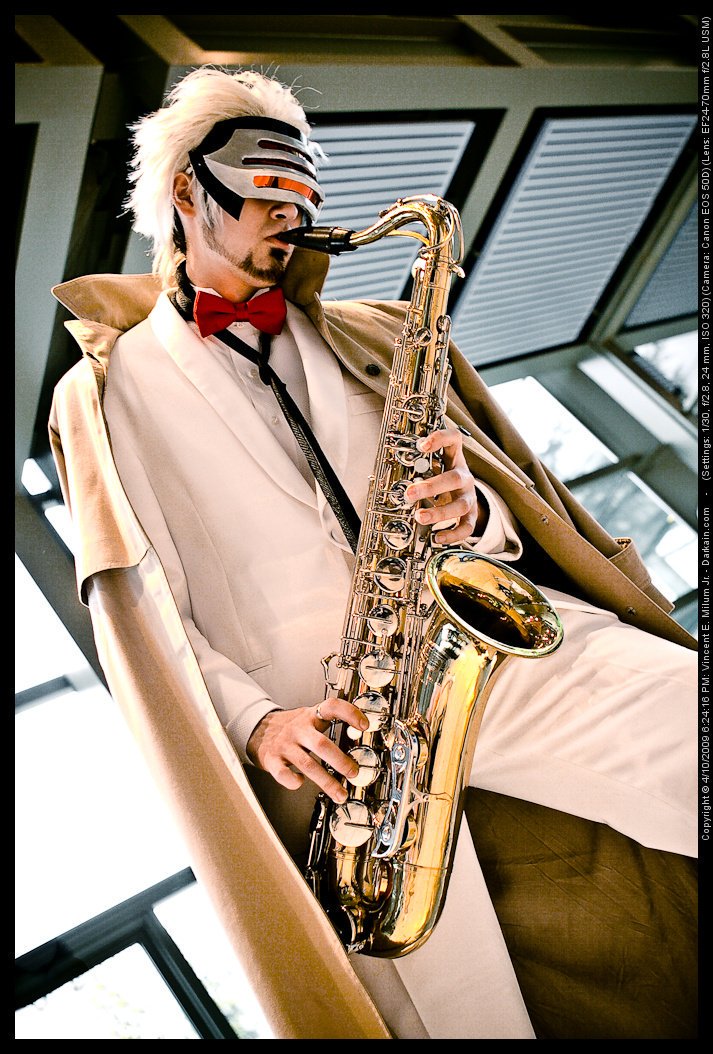 @ decopvnk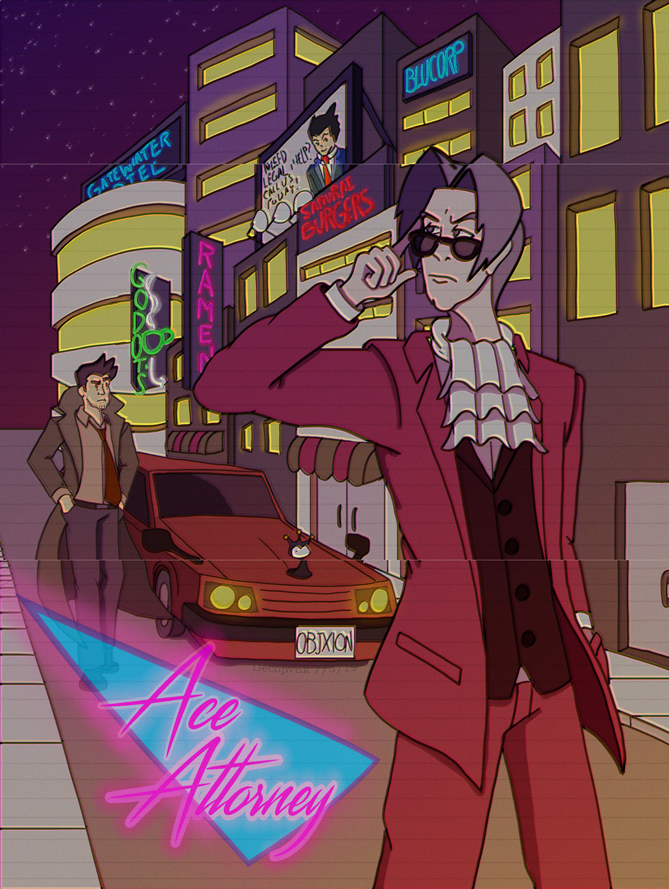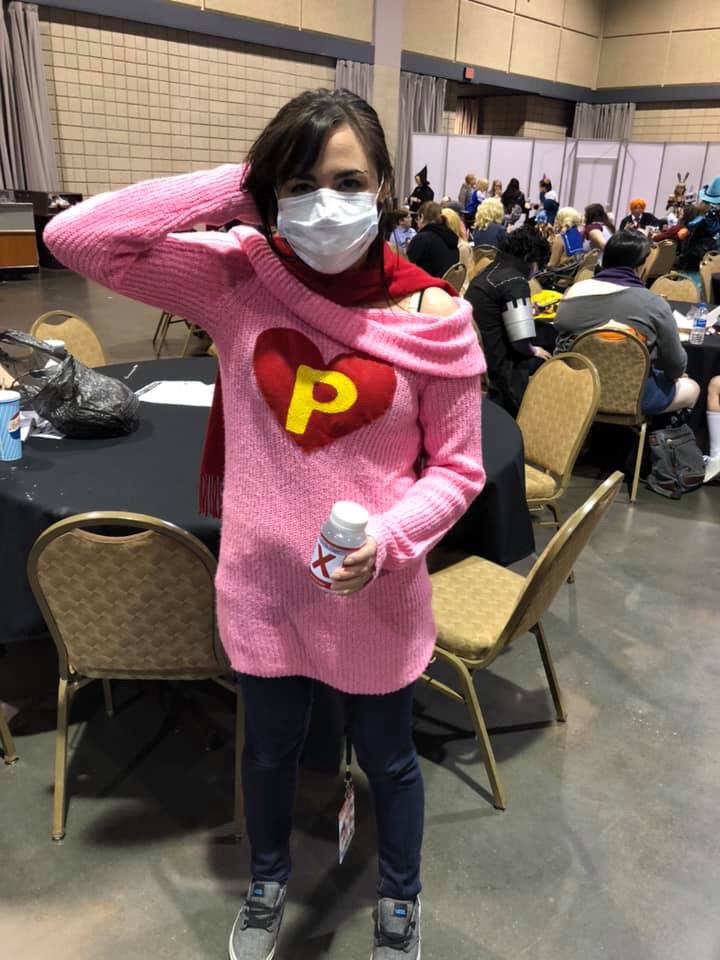 @ slaahv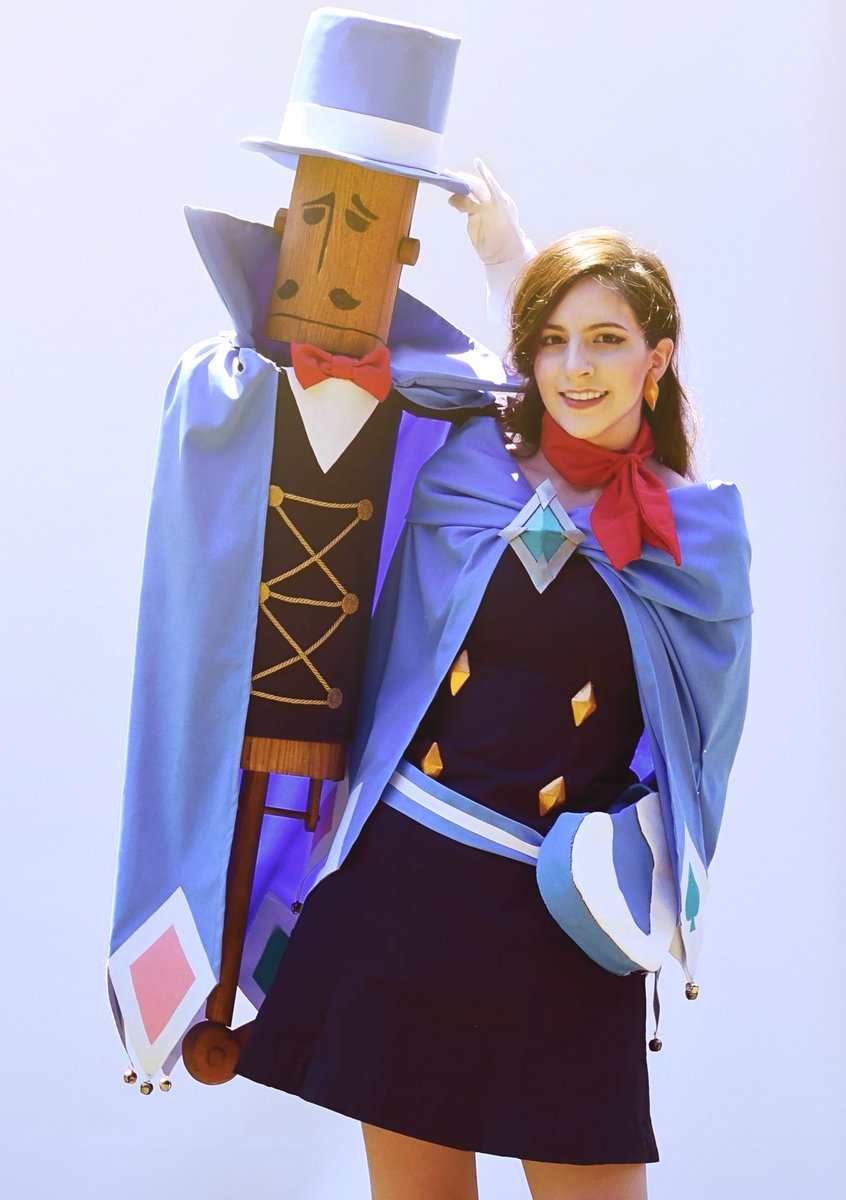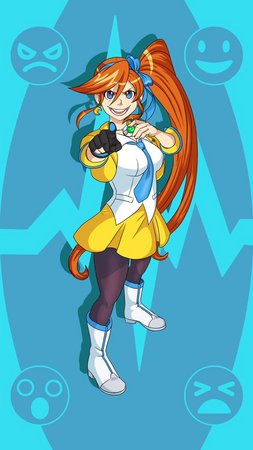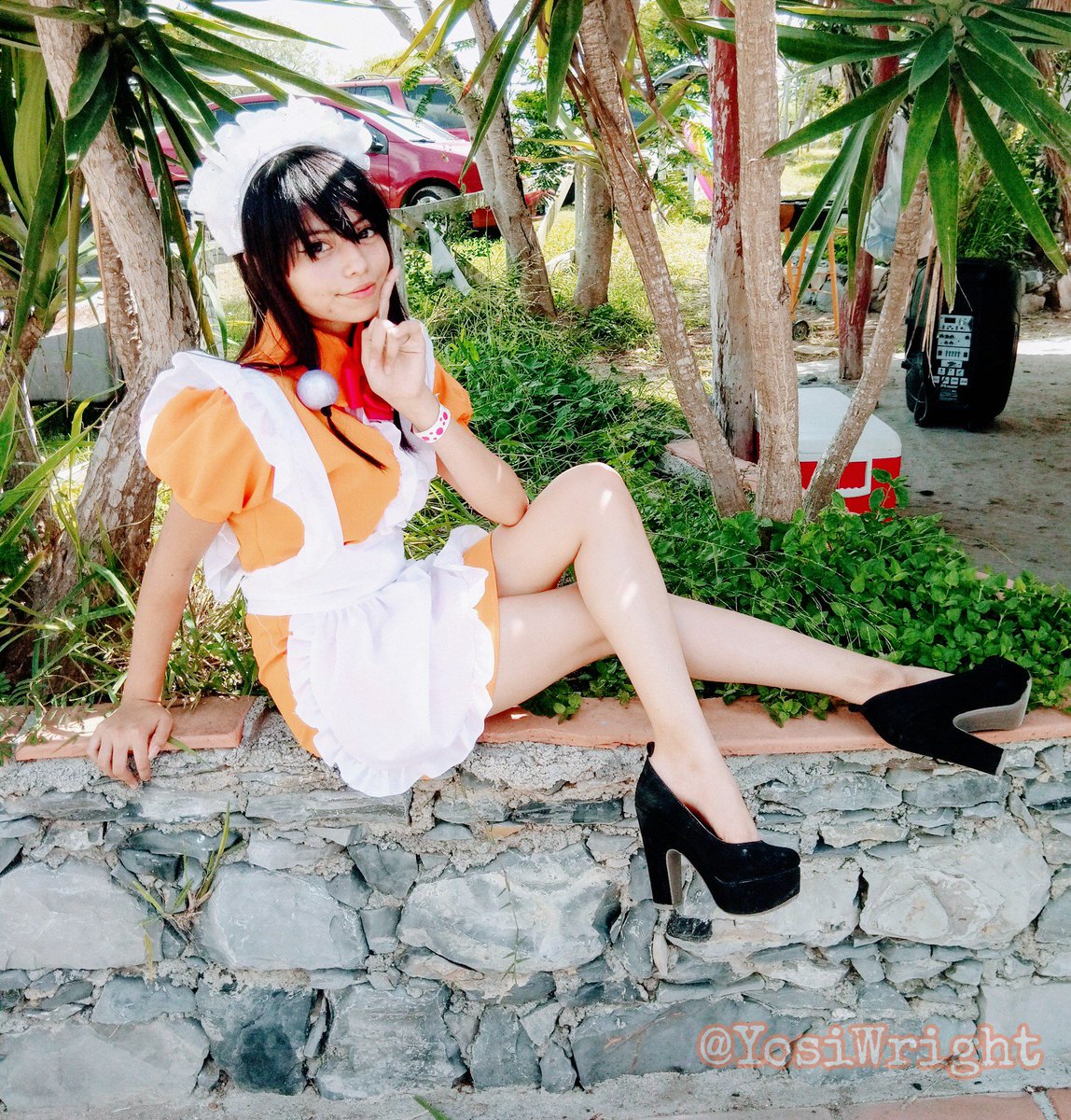 Finally, we have a special message from Shu Takumi, who took time out of his busy schedule to share a few words:
 ******************************************************
Hello, American Ace Attorney Fans!
Thank you so much for sharing so many of your amazing fan works with me!
I could feel the love radiating from each and every piece, and it filled me with joy!
I could just see all of your smiling happy faces. Even now, I still can't believe that there are so many people playing Ace Attorney all over the world. I hope everyone will continue to enjoy the world of Ace Attorney in their own ways in the years to come!
******************************************************
Thank you so much, Mr. Takumi! We'd like to extend a huge thank you to everyone who entered! You can find even more entries on Twitter using the #AATWrightAnything tag. Until next time, every Ace Attorney fan know there's only one way to end things…
OBJECTION!