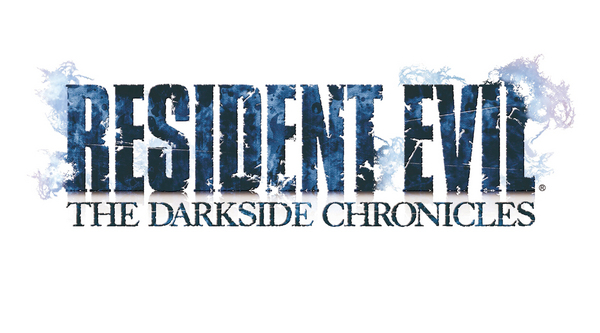 Today Capcom announced that Resident Evil: The Darkside Chronicles will be available exclusively for Nintendo Wii, November 17, 2009 for $49.99 in North America. Resident Evil: The Darkside Chronicles features an intense horror experience with arcade style zombie shooting gameplay that one or two players can enjoy simultaneously.
A few weeks ago, we gave you a heads up on the limited edition "Let Your Darkside Out" T-shirt, which transforms you into a zombie when lifted over your head, available at Comic-Con. For anyone who wasn't at Comic-Con that wants to get the shirt — which doubles as a Halloween costume — there are a few ways you can get one.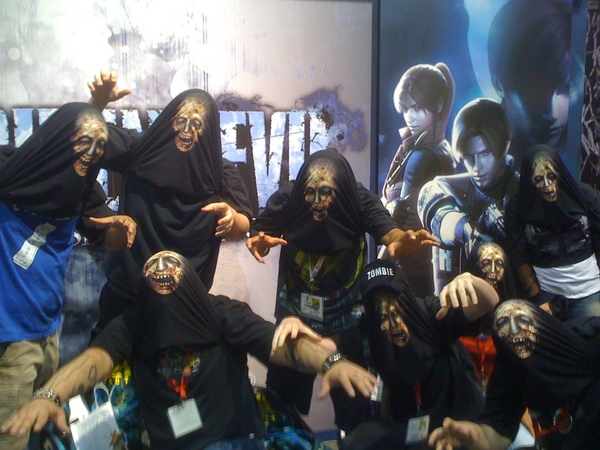 How to get your Resident Evil: The Darkside Chronicles zombie T-shirt:
1) Pre-order the game now at GameStop and get the T-shirt for free!
2) Win one! Check out select websites including G4, USA Today Game Hunters, CrunchGear, AOL GameDaily, Escapist, Destructiod, Ars Technica and others for your chance to win.
3) Buy the shirt on the Capcom Store for $24.95 (S – XXL available) here:
With the game's launch less than three months away, there are many sources for more information and artwork for the game, including a fresh trailer now available on the Capcom press center. In addition, check out the official game website, Leon and Claire on Twitter, and the Resident Evil Nostalgia Diaries online.
The first phase of the official website has launched at www.residentevil.com/darkside . There, players get a small taste of the Resident Evil 2 section of the gameplay experience on the web, as well as information, videos and other downloads.
The game will be available on November 17th, but right now Leon and Claire are living the experience and tweeting to the public.
Follow them to get some insight on the game and storyline, as well as a chance to win some free Darkside Chronicles goodies.
Follow Leon and Claire on Twitter:
Leon: twitter.com/leon_darkside
Claire: twitter.com/claire_darkside
And be sure to check out the latest chapter of the Resident Evil Nostalgia Diaries to take a look back at Resident Evil 2 and Resident Evil Code Veronica, two games that have been meticulously recreated in Resident Evil: The Darkside Chronicles.