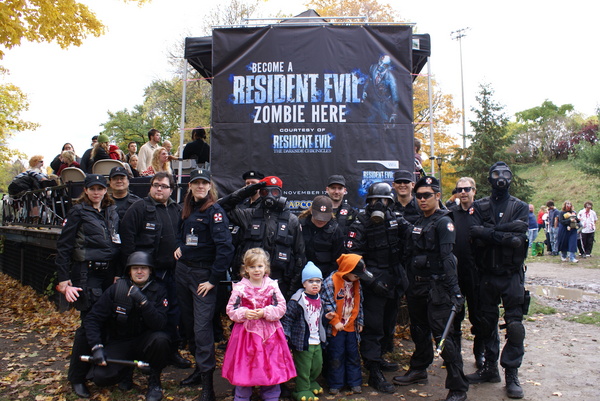 Last Saturday our pals in Toronto held the 7th Annual Toronto Zombie Walk. What's that you say… never heard of a zombie walk before? Well my friend you're in for a treat then. If you've played any of the Resident Evil titles before you're no strager to hordes of zombies chasing you through the city streets. Even a zombie veteran like Leon S. Kennedy would need a fresh pair of undies after meeting up with the throng of 5,000 or so zombies that took a stroll through downtown Toronto last weekend.
more pics and zombielicious info after the jump!
We couldn't pass up the opportunity to be a part of this event, so with some help we setup our very own Resident Evil: The Darkside Chronicles zombie makeup booth! Those willing could line up for a free RE zombie treatment from some of the areas top makeup artists.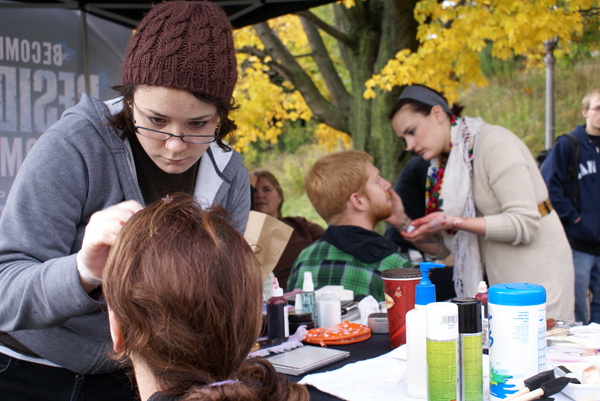 During the walk itself there was no shortage of Resident Evil fans roaming around. Even the crew from Umbrella showed up to help with zombie traffic direction…er containment! Rock on guys!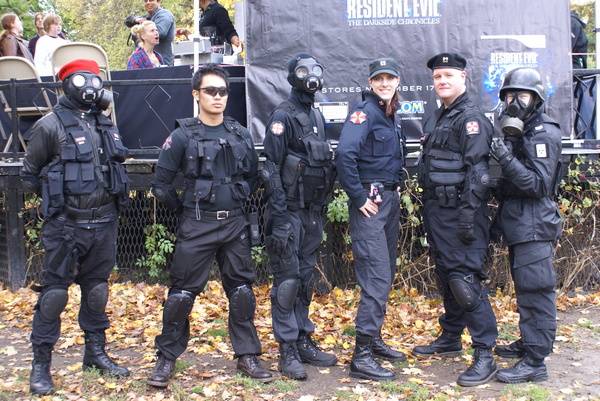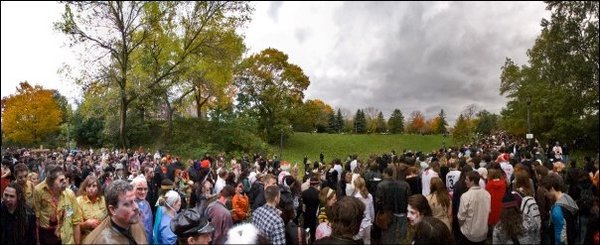 There are way too many photos to post up here without me crashing your browser, so you can find them all in my photo album linked HERE !
Talking with some people on Unity I've found out that Toronto isn't the only place being overrun periodically for these zombie walks. Texas, California, Virginia, Michigan, New York, Australia, the UK, and many others all host these events to give the dead a chance to stretch their legs. If you've been to one of these events before or even would like to check one out sometime in the future post your thoughts and let us know.
There's less than 3 weeks away till Resident Evil: The Darkside Chronicles launches on November 17th! Take a good look above, because you'll be seeing a lot of familar faces running through the streets of Raccoon City, the Ashford mansion, and around the all new South American location! We've still got a few other RE: Darkside Chronicles surprises coming soon so stay tuned!