Remember Shawn's cryptic Lost Planet 2 map ? Want to know what's going on in eight US cities, this Saturday?
We're calling it Project Icebox, and it may be your last chance to get Early Demo Codes. Get ready for your city to be bombarded by 2-gallon ice cubes, full of game boxes and Lost Planet 2 toys. Inside, get early access to the multiplayer demo ahead of time.
Cover your heads and be on the lookout, these ice blocks look like they could cause some serious damage. Check this map for exact locations of where the ice blocks should hit here .
The Lost Planet 2 mulitplayer demo is set to hit Xbox Live on April 21st, and PSN April 22nd.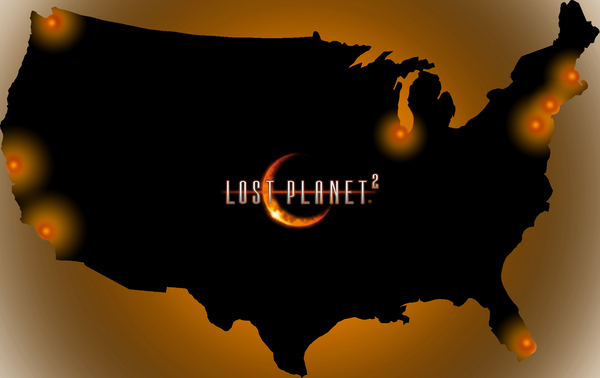 Here's the fun part: take a picture of yourself with one of these ice cubes before it melts and send a link to this guy . Ten of the perennial favorite Salamander Plushies are reserved for our favorite entries.