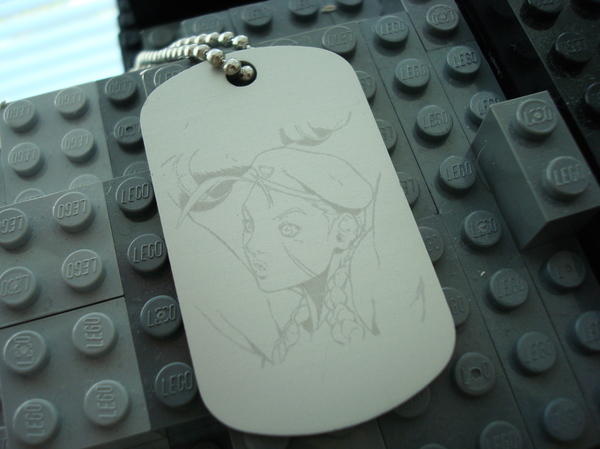 From Capcom's always-imaginative licensing department comes news of a new partner– Etchstar .
Etchstar will totally etch your stuff. Well, your metal stuff. But that's a lot! Lighters, iPods, laptops, dogtags… the list is nearly endless!
Anyway, Etchstar is now officially allowed to etch some sweet Street Fighter art onto your stuff as well . I only have a pic of the dogtag above, but be sure to check out some of their other impressive samples here .