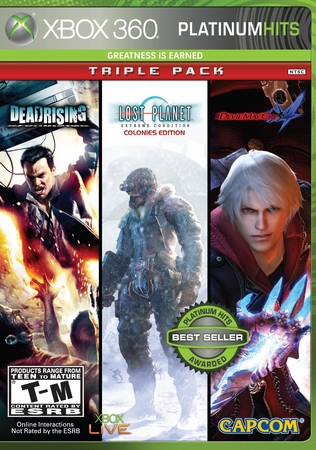 The long-awaited Capcom Platinum Hits Triple Pack is available today .
A measly $39.99 scores you 3 of this generations greatest games, including Shawn's favorite Lost Planet Colonies Edition, Devil May Cry 4, and my favorite, the all-around awesome Dead Rising.
$39.99 is like $13 a game–so cheap that I'm actually buying these as gifts to give to ignorant friends 🙂 Pick yours up here now .