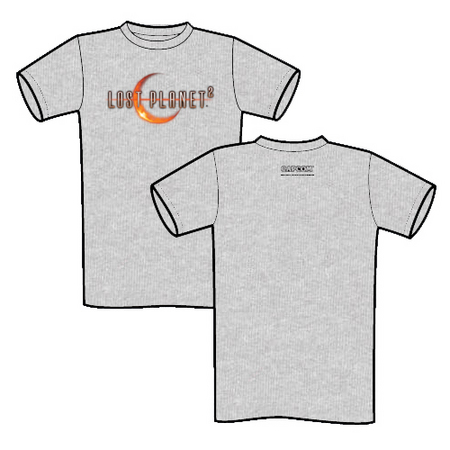 This weekend we're inviting you to come play with us in the early access Lost Planet 2 demo. If you play with us, we'll send you some LP2 swag. Specifically, we have shirts and stickers to be had.
All you need to do is find these guys online:
Jgonzo – tazzgonzo (PS3) and tazzgonzo (360)
Mike – mikeeb13 (PS3) and mikeeb13 (360)
Ryan – cloudlessraptor (360)
Seth – clothhand (PS3) and clothhand (360)
Andrew – The_Neo_Deus (PS3) and The Neo Deus (360)

Snow – Snow_Infernus (PS3) and Snow Infernus (360)
Once you find us and play a match with us, we'll tell you where to message your shipping address to so we can mail you goodies. We'll be on starting Friday evening, and play on and off all through Sunday. See you online!
We're also going to put up more codes for the early access demo on the Lost Planet Community page today, so keep on the look out for the update!