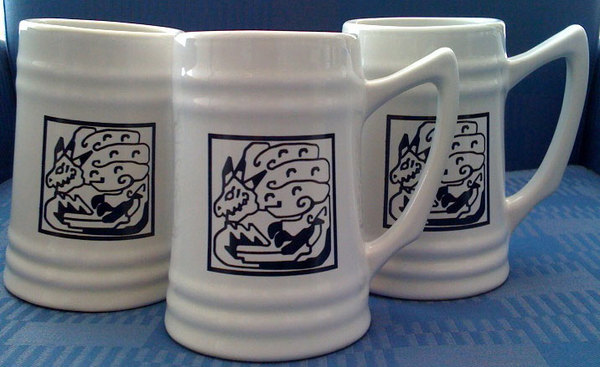 Monster Hunter Tri is loaded with all sorts of items you can mix up to make your character faster, stronger, or healthier. Well, on that subject, we have a fun contest for you. We want you to make up a tasty drink concoction (non-alcoholic) from Monster Hunter. Use items we can find at the grocery store, because we're going make them (and taste them) here. Once you make your mix, call it whatever you want, or even model it off of one of the items in the game. Go crazy with it and have fun.
For example, Dash Juice:Gives you the ability to run without getting tired. Combine 2 parts Mt Dew with 1 part Red Bull + a sprinkling of Pop Rocks.
We have only three of these Monster Hunter mugs to give away, so we'll judge the entries on their overall deliciousness. The tastiest three entries will get one of the awesome Monster Hunter mugs (judged by the taste buds of Jgonzo, s-kill, and myself ).
Submit your entry to THIS GUY in a private message with "Drink Concoction" as the subject line. Have your concoction in by Friday, April 16th.
Please no drinks that explode. kthx.