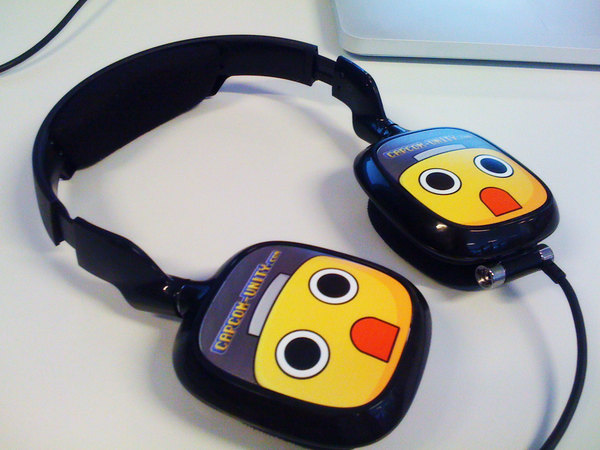 Yesterday we posted a few of the " almost live " interviews we did at E3. Today, we have more, including Marvel vs Capcom 3 with the one and only Seth Killian, BCR2, and even some with fans/celebrities like Mega Ran.
You'll also notice our freakin' sweet headsets with Servebot on them. They were made by Astro Gaming , and are by far the coolest headsets I've ever had. You seriously should check them out (clicky!) .
Interviews below. Ok, so seriously go check out Astro Gaming's site . They have badass headsets, and are amazing for everything from music, movies, and especially gaming. Hell, we even use them for our videocasting madness!
Bionic Commando Rearmed 2
Marvel vs Capcom 3
Resident Evil 5 Gold Edition with PlayStation Move
Intro to before the interviews with Community Members
Interview with Jesse from the Destructoid Community
Mega Ran part 1
Mega Ran part 2