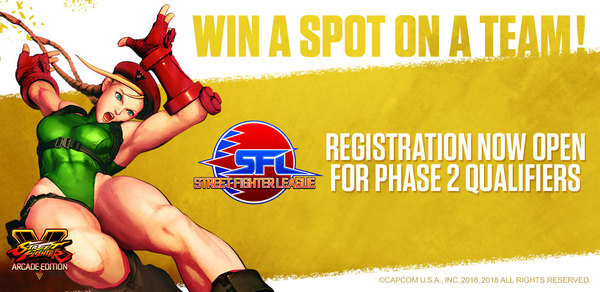 Hello Street Fighter fans. The Street Fighter League: US-Pro 2019 is officially in progress and we have some updates and new details to share with you!
First, allow us to congratulate the winners of the SFL Phase 1 East and West Coast Online Qualifiers – RobTV and UpToSnuff, respectively. By winning the Online Qualifiers, they've placed themselves in the draft pool for SFL 2019.
Phase 2 East and West Coast Online Qualifiers registrations are open right now. If you competed in the first phase, you're still eligible to play in the second and third phases. Take control of your destiny by registering on the SFL 2019 Smash.gg page and put yourself on an SFL team!