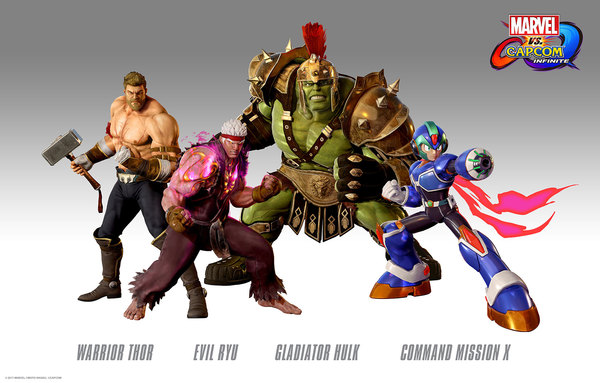 Marvel vs. Capcom: Infinite is launching this month on September 19! There's only a few days left to pre-order to receive the marvelous content in each edition of the game. If you consider yourself a collector, you won't want to miss out on this opportunity. Continue reading for a reminder on what items you'll get for pre-ordering – it's worth the look!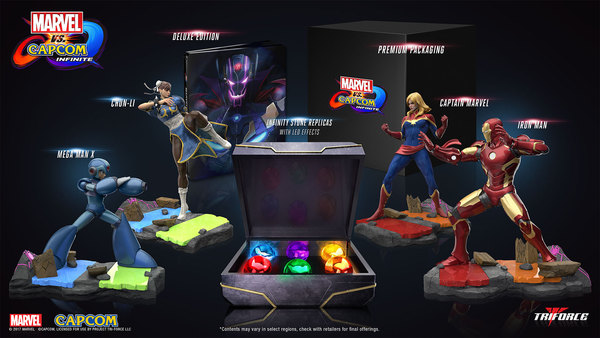 There are three editions of the game you can pre-order: Standard, Deluxe, and Collector's. In addition to the full game, you'll receive the following:
Standard Edition
Deluxe Edition
Warrior Thor
Evil Ryu
Gladiator Hulk
Command Mission X
2017 Character Pass
Collector's Edition
Includes everything from the Deluxe Edition
Iron Man diorama statue
Chun-Li diorama statue
Captain Marvel diorama statue
Mega Man X diorama statue
A decorative case filled with six Infinity Stone replicas
For a closer look at the character diorama statues, visit our previous blog here: www.capcom-unity.com/harrisony/blog/2017…
Follow this link to pre-order before time runs out: marvelvscapcominfinite.com/pre-order/
Stay up to date on news for Marvel vs. Capcom: Infinite by following us on Twitter and liking us on Facebook .