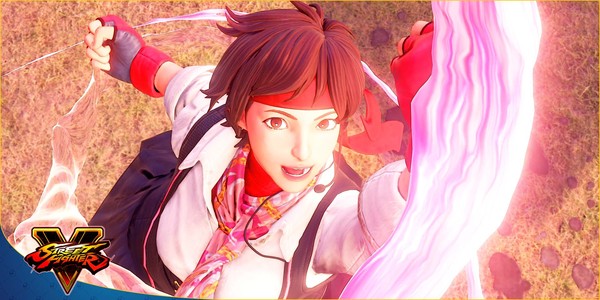 When Street Fighter V transforms into Street Fighter V: Arcade Edition on January 16 in North America, players will notice a certain Exuberant Youth waiting for them on the character select screen! From launch day through 10am PT 1/23, all SFV owners can try out our first Season 3 character for free!
In this time you'll be able to play her story, use her costumes and play through all the modes found in SFV: AE. But once 1/23 comes around, this free trial will come to an end. Be sure to make her a permanent addition to your roster before then!
Sakura is the first character of Season 3 and has undergone a change in design to reflect her current place in SFV: AE. She retains her passion for street fighting and is working several part-time jobs, including one in an arcade, to save up money so she can travel the world. Sakura continues to look for Ryu, who she idolizes, and spars with her rival Karin. However, she realizes that she now needs to think about her future instead of merely obsessing over something or someone. Now that she has graduated high school, she has ditched her sailor uniform for a more mature look.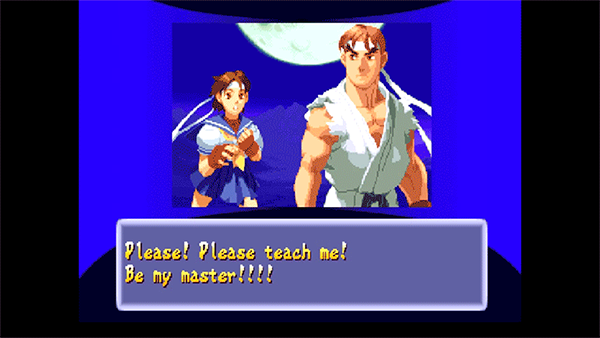 Sakura first appeared in Street Fighter Alpha 2 as a schoolgirl with an intense admiration of Ryu, and emulated his fighting technique in order to prove herself – though she didn't understand the "heart" of the fight at this time. She skipped school in order to search for him as she wanted desperately to become his student. When she finally finds Ryu, he dismisses her as a mere schoolgirl who he has no time for since he needs to continue his own training. As he leaves, Sakura asks him for a keepsake to remember their meeting, and he gives her a picture of himself.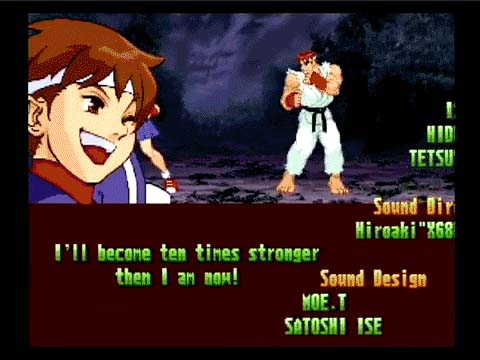 In Street Fighter Alpha 3, she continues the search for Ryu with her sensei, Dan, meeting Blanka during their travels. She eventually finds him under the control of M. Bison who seeks to unleash the "Hado of Murderous Intent." As M. Bison is about to attack Sakura, Ryu snaps out of it and destroys him temporarily. No longer seeing her as a nuisance, Ryu decides to part ways without fighting Sakura as he still believes he has training to do. Sakura agrees to this and promises the next time they meet, she'll become ten times stronger.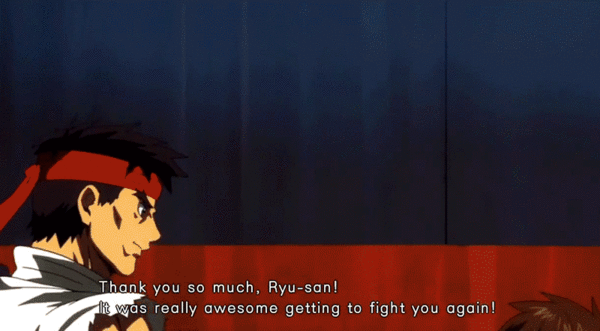 In Street Fighter IV, she is still under Dan's training as she boards a cruise ship with him and Blanka to attend the second World Warrior tournament in search of Ryu. She finally finds him and the two spar. After the tournament, the two part ways under great terms and wish each other luck in the future.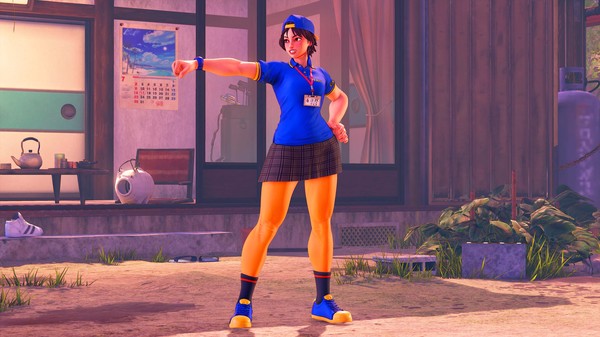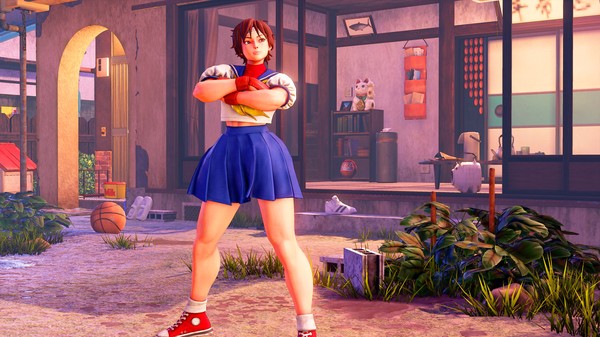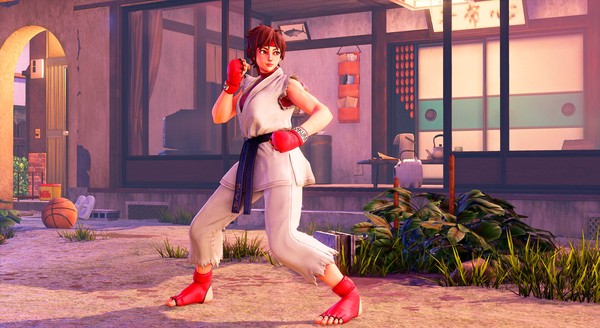 As previously mentioned, Sakura will be free to play starting on 1/16 to 1/23 at around 10am PT.
Important Notice: Any EXP and Fight Money you earn with Sakura during this time will disappear on January 23 when the free period ends. However, if you purchase Sakura any time afterwards, the earned EXP and Fight Money will automatically be credited towards your account. If you purchase the Season 3 Character Pass during this free period, the EXP and Fight Money will not disappear. Sakura will be purchasable individually after the trial ends.
Sakura will be available for purchase individually or as part of the Season 3 Character Pass, which will include Blanka, Falke, Cody, G, and Sagat, when they join the fight later this year. Character Pass holders will also receive Sakura's Battle Costume with colors 3-10 and default costume colors 3-10 unlocked. If Sakura is purchased individually with real money, you will get the same Battle Costume and colors as the Season Pass.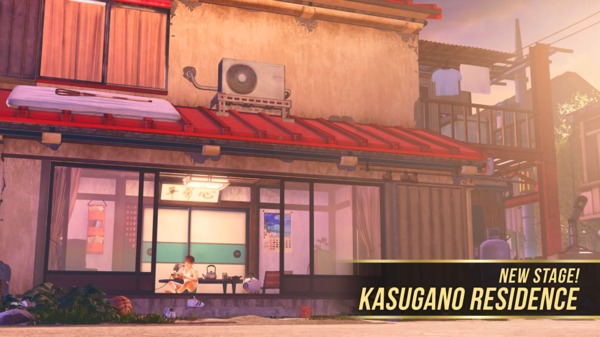 Sakura's stage from Street Fighter Alpha 2 returns on January 16, featuring her little brother Tsukushi, who just can't put down that controller. Can you blame him?
If you pre-order Street Fighter V: Arcade Edition at select retailers in North America ( Best Buy , GameStop , EB Games in Canada , and Amazon ), you'll receive a bonus of the nine costumes below. Additionally, if you purchase the Season 3 Character Pass OR the digital version of Arcade Edition in the Americas and Asia (Japan not included) from 1/16 to 1/30, you'll also receive the same costumes. For European promotions, please check relevant retailers.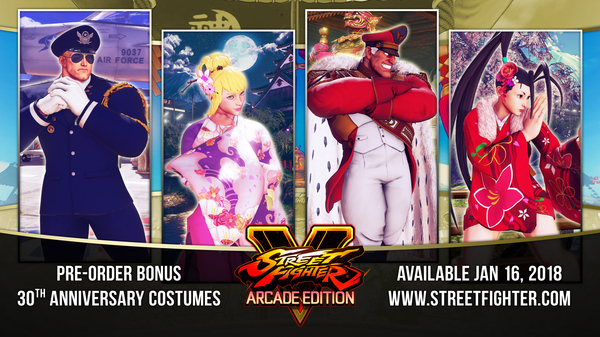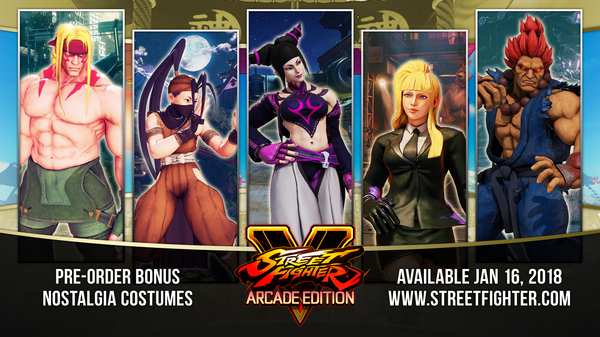 Let all your friends know that Sakura will be free to play from January 16 to January 23!
Here's the timeline for release in various regions, including for existing users and different platforms.
North America:
SFV: AE physical copy, digital copy, and patch for existing users on PS4 and Steam: January 16
Europe & Australia:
SFV:AE physical and digital copy on PS4: January 19
Patch for existing users: January 16 for EU and January 17 for Australia
SFV:AE on Steam: January 16
As always, follow us on Twitter and like us on Facebook for all the latest news!