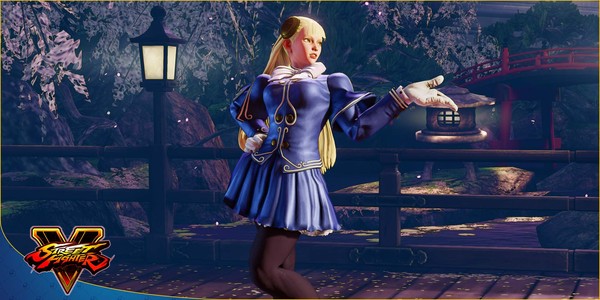 Lights, Camera, Action! The Extra Battle Challenges for the Viewtiful Joe Crossover Costume for Rashid begins on January 16 when Street Fighter V: Arcade Edition launches! Complete all four challenges over the span of one month, and you'll witness the turbulent wind become the movie hero. In addition, the mysterious Ingrid will be a costume option for Karin!
HENSHIN-A-GO-GO, BABY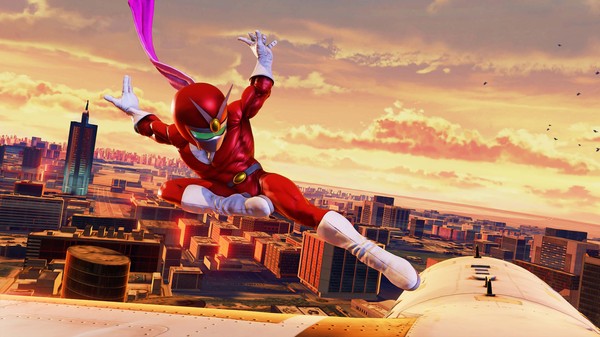 Take a look at the schedule below for details on how to obtain each piece of the Viewtiful Joe Crossover Costume. As a reminder, each challenge must be completed in the respective date range listed in the same row. If you miss even one challenge, you'll miss out on the opportunity for this costume! Once you obtain the respective piece of the costume, every successful attempt afterwards will net you a decent amount of EXP.
Viewtiful Joe

Name

Date

Cost

Reward

Challenge 1

1/16-1/25

2,500 FM

Challenge 2

1/26-2/01

2,500 FM

Challenge 3

2/02-2/08

2,500 FM

Challenge 4

2/09-2/15

2,500 FM
Who is Viewtiful Joe? Hailing from the Capcom game Viewtiful Joe (2003), the titular character is a movie fan who goes on a quest to rescue his girlfriend Silvia in the cinematic world of Movieland. Viewtiful Joe is a side-scrolling beat 'em up action game where Joe utilizes "VFX Power" to alter the scenes and episodes he finds himself in. A sequel, Viewtiful Joe 2 (2004), was also released and featured similar gameplay with improved elements and a continued story. Viewtiful Joe has appeared in multiple fighting games since his inception into the world of Capcom. Now, he solidifies his place in Street Fighter V: Arcade Edition!
THE ETERNAL GODDESS DESCENDS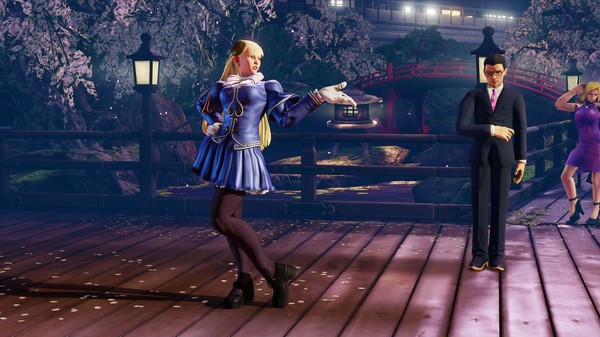 Also coming on January 16 is this Ingrid Costume for Karin! Unlike the Viewtiful Joe Crossover Costume, this one is not a reward in Extra Battle Mode. Instead, it will become available for immediate purchase on PlayStation 4 and Steam.
Ingrid made her first appearance in Capcom Fighting Evolution (2004), which had a cast comprised of characters from the Street Fighter series , the Darkstalkers series, and Red Earth. As an original character for the series, Ingrid was a mysterious force whose motives were unknown. She was then added to the Street Fighter Alpha 3 MAX roster where her true power is revealed.
Once the next Crossover Costume is up for grabs in February, we'll be sure to publish another schedule here on Capcom Unity and on our social channels, so like us on Facebook and follow us on Twitter to stay up to date!
Don't forget that the Season 3 Character Pass is available for purchase on January 16! If you purchase it from January 16 to January 30, you'll receive the nine 30 th Anniversary and Nostalgia Costumes pictured below. You'll also receive the same nine costumes if you purchase the digital version of Street Fighter V: Arcade Edition during the same time frame! These promotions are only available in the Americas and Asia (not Japan). European promotions will be different. Please see relevant European retailers on the day of launch.
Are you ready to fight?