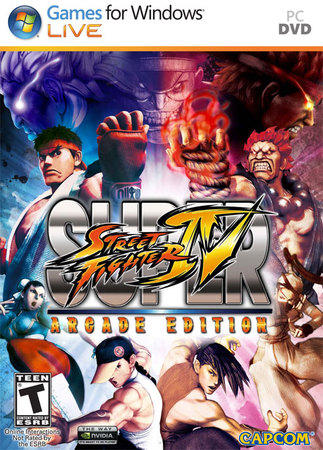 Another note from producer Derek:
Hi guys,
Just a heads up: the new title update we teased earlier for SSF4:AE PC has been approved by Microsoft, and is going live tomorrow! It should be available on both Steam and GFWL early tomorrow morning.
Here is the official change list:
– As requested by users, we've added support for the following render resolutions:
640×480
720×480
720×576
1280×1024
– Support added for a wider range of arcade sticks
Many arcade sticks that previously would not be recognized should now be recognized (again, no guarantees your exact stick/pad is covered but there's a lot more natively supported than before).
– Fixed a bug that caused just the stick inputs (left / right / up / down) to not be recognized
– Fixed a bug that could sometimes cause extra lag/slowdowns in Endless Battle mode
– Fixed a bug with the controller mappings not always saving, especially when adding / removing controllers
– Fixed a bug that would allow players to go online with incorrect benchmark scores, which could affect match making
Please mess around with it tomorrow and let us know what you think in the Arcade Edition forums .
Cheers,
Derek
Thanks Derek.
And now for something completely different, somewhere in this post is a token code for a free copy of Super Street Fighter IV: Arcade Edition PC. First one to find and reedeem on the Games for Windows Live marketplace, wins. 🙂
-Sven QYVT6-K6XVB-CRX7P-G7HQT-KTJJW