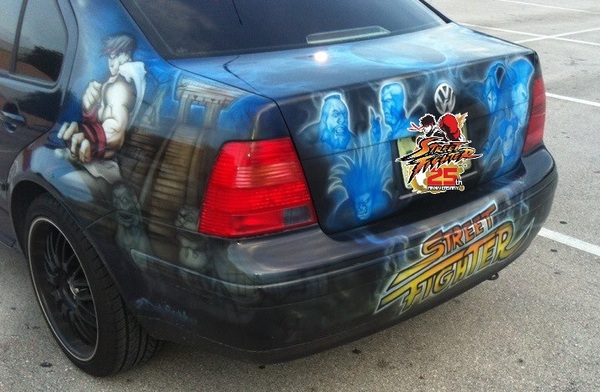 SHOTGUN! A glorious SF whip caught in its idle animation. More pics after the bounce.
An old Florida buddy of mine found this classy SF-themed chariot sitting in the parking lot of his local gym, and as you might expect, it added more than a little motivation to his otherwise mundane routine. I don't doubt it…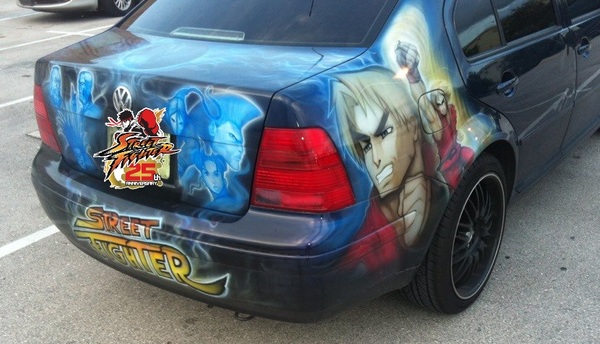 R yu on the driver's side, Ken on the other
Needless to say, this is an unsanctioned fan job, since officially partnering with any vehicle manufacturer has been tricky, due mostly to Street Fighter's primary automotive association involving beating cars to death . (And if Capcom were to team up with a German car company, you better believe Hugo is going on the hood!)
Sure, there are more official ways to show your love for Street Fighter , but nothing you can pump full of gas and drive to work as of yet. Either way, we salute any fan willing to wear his SF-lovin' heart on his bumper!
–>