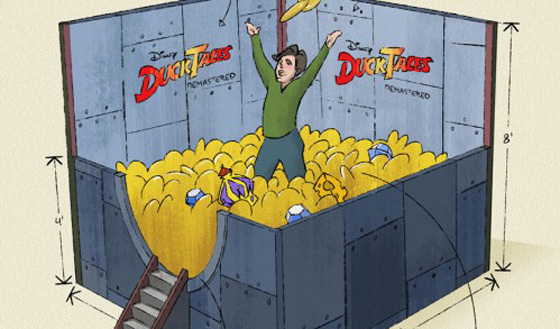 No, seriously! Would-be Beagle Boys and Girls in the LA area can take the plunge into a real-life recreation Scrooge's wealth at iam8bit's gallery
Iam8bit is having another gallery opening starting this Friday at 7pm where DuckTales fans in the LA area will get to fulfill a lifelong dream . Put on that striped, full-bodied bathing suit, because you're doing to get to take a swim inside Scrooge McDuck's Money Bin!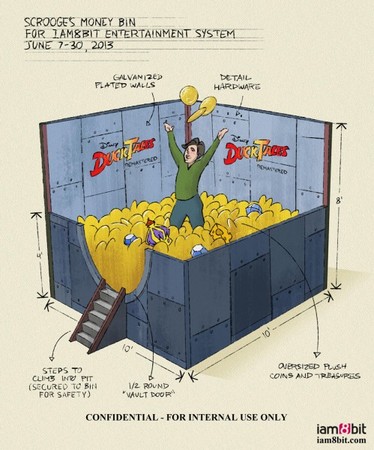 Let's keep this between us…
Or a life-affirming facsimile. And there's probably no diving allowed. But WHATEVER! It's a pool full of gold coins, jewels, and various other global treasures most of us will never have the time and wealth enough to assemble on our own. This 10-by-10 foot highly-interactive structure is all part of a collaboration between Capcom and iam8bit . And who better to help us celebrate DuckTales Remastered 's classic legacy reborn than the creative folks who've been g iving gaming its artistic due for nearly a decade ? Before this noble endeavor, this was the crushing reality we've been stuck with for more than a decade:
The festivities start Friday, June 7th at 7pm and extends all the way to June 30th with special hours during E3. I'll be there opening night and hope to see ya there. Head to iam8bit's website for more details .