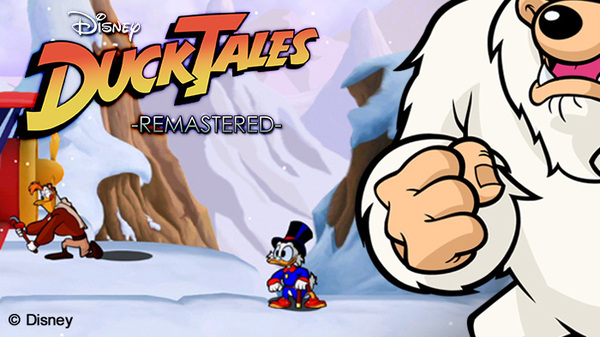 Let Launchpad "Killer of Planes" McQuack take you on a tour of DuckTales: Remastered's coolest level…
Have you ever seen a duck just hanging out on the top of a snowy mountain peak? I highly doubt it, which should make today's new trailer and screenshot drop for DuckTales: Remastered seem all the more perilous. Here, I'll let Launchpad McQuack explain:
Ah yes, it's great to see you again, Himalayas! I know many of you cleverly spotted the snowbound level's remixed theme in our latest DuckTales Duckumentary , but it's still amazing to see how the level looks after +20 years and a modern facelift.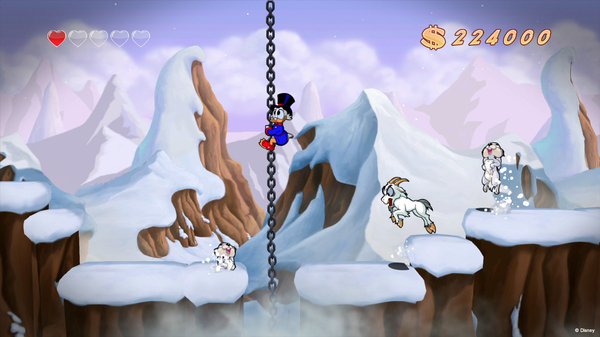 C lick here for more Himalayas screenshots
The Himalayas was the first stage I managed to beat in the original DuckTales, so it will always hold a special place in my heart . Plus, with all the added colors and details, the stage is both recognizable and unrecognizable at the same time!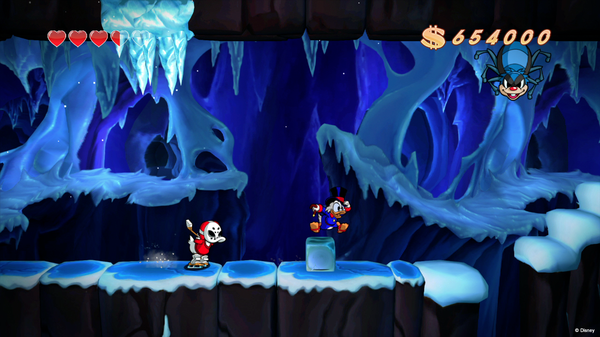 C lick here for more new screenshots
Oh, I'm sure eagle-eyed Duckfans noticed a little something that wasn't in the NES original. Yep, that's a newly added fight sequence with Scooge McDuck's longtime rival, Flintheart Glombgold. Glad you noticed! You're the exact type of person who deserves to see the high-res pics we've embedded below of DuckTales: Remastered's Himalayan enemies reborn!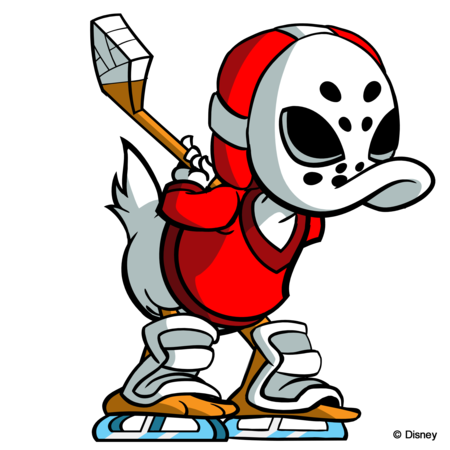 H ead here to see more DuckTales: Remastered character art
DuckTales: Remastered launches on PSN, Wii U and Steam starting on August 13th (September 11th on Xbox Live. Oh, and did you see the PS3 boxed version of the game headed to US retailers on August 20th?! As always, head here for all the news, media, and updated info on DuckTales Remastered.