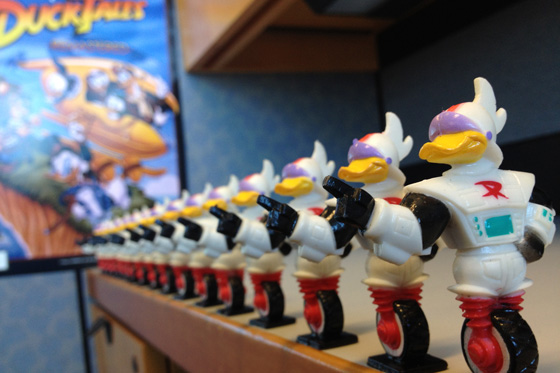 Share a pic of your old Scrooge stuff and we'll send you some retro DuckTales figures
You won't find a lot of DuckTales merch in stores these days, but that certainly wasn't the case in the 1990s. Action figures, lunchboxes, bedsheets, etc. If you wanted to blanket your world with Scrooge and the gang, you had options. Well, we're not here to mourn what once was, we're actually here asking you guys to do something fun: SHOW US YOU DUCKTALES STUFF! (Keep scolling for the provided incentive)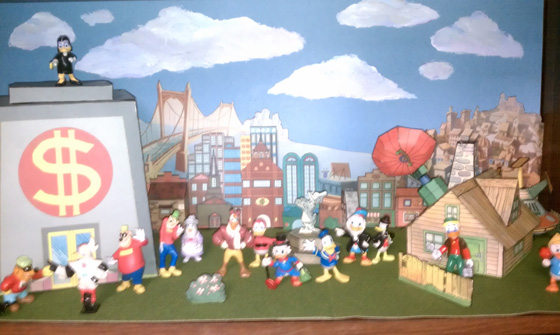 See that up there?! That's from this forum thread , started by Matthew . He went and dug out a bunch of his old DuckTales toys, then even whipped up a custom-made Duckburg playset to showcase them in! (Seriously, click here to see more pics – they're rad!) And that got me wondering… What ever happened to all those old DuckTales toys? Do any of you guys still have any of them? CAUSE I KNOW I DO !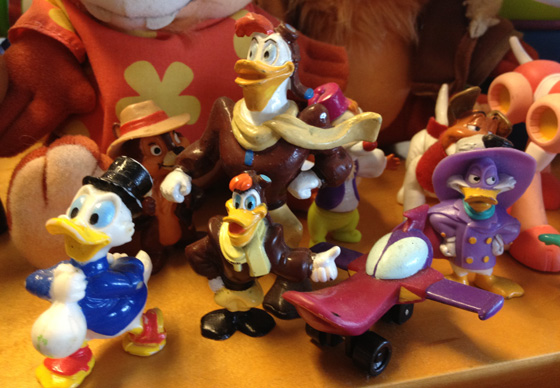 Some DuckTales action figures adorning my desk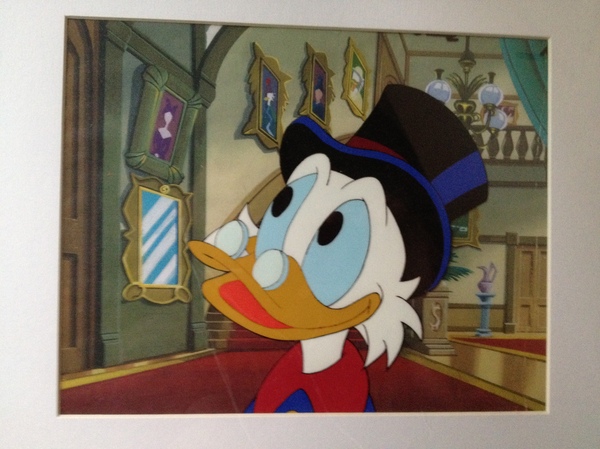 I've also got a Scrooge animation cell hung up in my home
So… WANT ONE OF THESE DUCKTALES FIGURES?! Well, we showed you our DuckTales stuff, now you show us yours!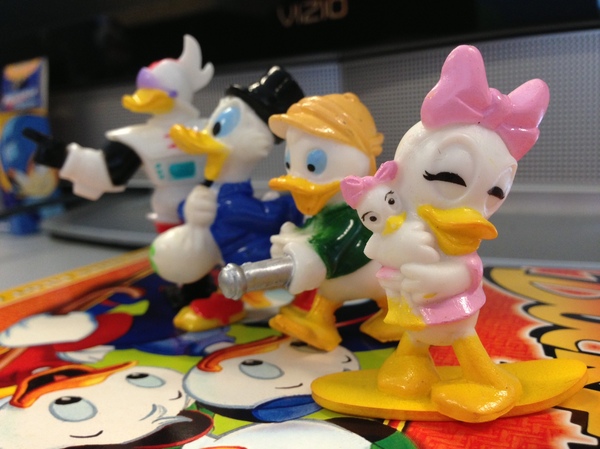 ALL YOU HAVE TO DO:
-Post a picture of ANY old DuckTales merchandise you might have from back in the day and post it in the comments below.
– IMPORTANT : Make sure your ADDRESS is correctly filed out in your Capcom-Unity.com profile. Go to your Dashboard, click Settings, click Edit Account. (Rest assured this information is very private and very safe.)
There are not a lot of rules here, people. Just be over 13 and honest with the pictures you post. Winners aren't being judged or even randomly selected, and come to think… this is barely even a "contest," really. But I've got several dozen of these DuckTales figures to give away, and I'm going to ship 'em to all you Duckfans until I run out. First come, first served. I'll also accept old photos of you with DuckTales stuff in them, or you can even whip up your own DuckTales merch!
UPDATE : Act now, and I'll randomly toss a few of these incredibly rare Comic-Con DuckTales posters from Comic-Con into a couple of envelopes!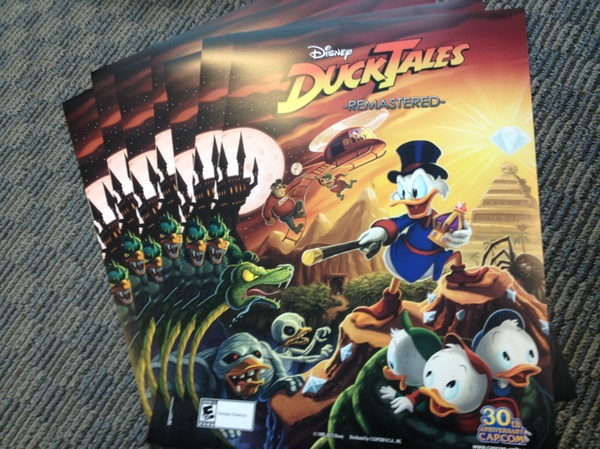 Whatever, let's just have some duck-related fun in honor of DuckTales: Remastered , which just so happens to come out August 13th (WOO-HOO, THIS TUESDAY!)