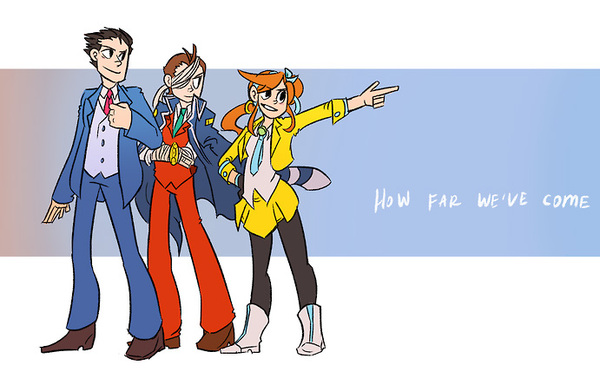 Hundreds of entries flooded the court record, five are walking away with the coveted statue
Wow. That's all we can say: WOW . We asked you guys to submit visual proof that you are, in fact, the Ultimate Ace Attorney fan for a chance to win a rather amazing prize. Sure enough, our inboxes were besieged by a torrent of fandom in the form of fan art, cosplay, video and remixes. The judging process was a painful one, as there are clearly so many massive Ace Attorney fans out there…

C lick to enlarge or find more here .
Sadly, we had to whittle it down to five winners. And as you can see by that outstanding piece by Karina F., these submissions picked by our panel of impartial judges are undeniably stellar. Here, have some more!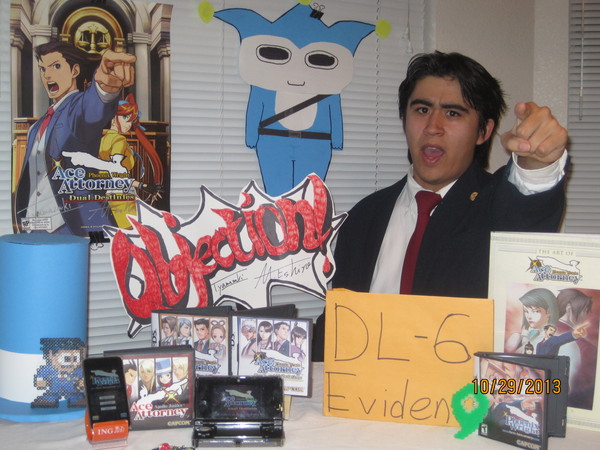 Alex R. dressed up his collection by, well, dressing up.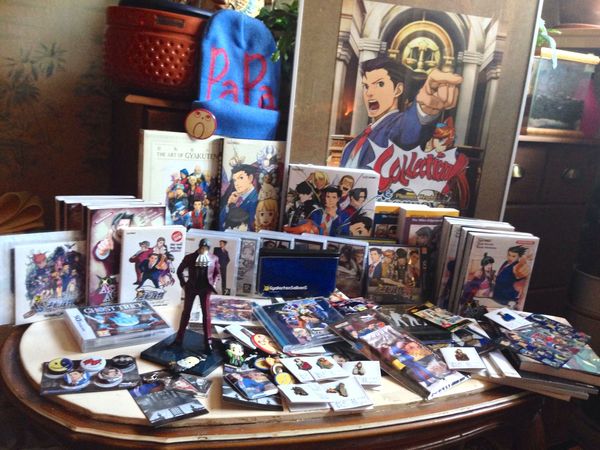 Carona U. sports one massive collection.
Sofian K injected himself into the legal proceedings in the video above!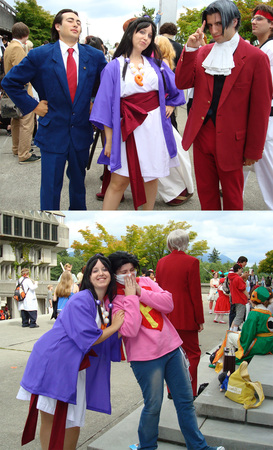 And Molly N. took the prize by covering all the bases of AA fandom coupled with sheer volume!

And even Badger Cakes. Hey, is that the CapBar ?!
Sincere thanks for everyone who participated. Stay tuned for more Ace Attorney fandom and be sure to pencil into your calendars that ' Turnabout Reclaimed ' DLC episode, which hits the 3DS eShop this Thursday November 21st.